Rising Health Care Costs: 4 Ways to Prepare for Changing Millennial Demographics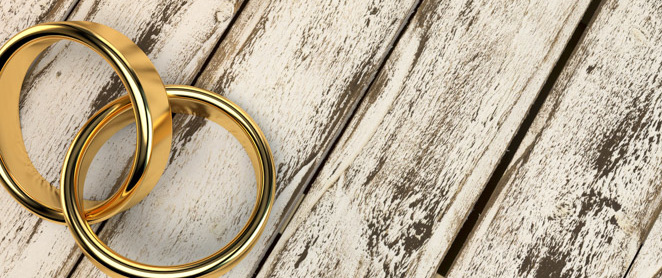 This article was updated on July 31, 2018.
The number of millennials in the workplace is on the rise. In fact, according to the Pew Research Center, as of 2015 they are the largest generation in the workforce — and as a result, millennials' present and future marital status and dependents have an impact on how organizations plan their benefits administration.
The 2016 ADP Health Benefits Report notes that there was a 3 percent increase in the number of unmarried employees from 2014 to 2016. From a health care cost perspective, unmarried workers are likely to have fewer dependents — partners, spouses and children — that an organization has to cover, thus helping to control overall health care costs.
But just because they are slower than previous generations to marry and have children, it does not mean that they won't eventually get there. So as more millennials have children or add spouses or domestic partners to their coverage plan, how can organizations prepare for a possible increase in benefits participation?
Understanding the Economics of Health Care Coverage
In order to understand the potential economic impact of the shifting demographic landscape, it's important to look at demographic trends as they relate to health care costs. According to Pew Research Center, millennials have surpassed other generations as the top demographic group in the workplace at over 53 percent. While younger workers often remain on their parents' health care until age 26 due to ACA health plan provisions, that age-related benefit quickly expires. While unmarried millennials have fewer dependents, the trend is shifting. According to Pew Research Center, while only 26 percent of millennial are currently married, 69 percent say they plan to do so eventually.
According to the ADP Health Benefits Report, it's important to look at health care costs through three lenses: the percentage of eligible employees, the percentage of eligible employees who enroll in benefits (i.e. the "take rate") and the participation rate or overall rate of employees (eligible and not) enrolled in organizational plans. Overall, eligibility increased 2.3 percent as employers comply with ACA. However, there were differences between married and unmarried employees. Married employees had 2.8 percent higher eligibility rates, 1.3 percent higher take rates and 3.3 percent higher participation rates than their unmarried colleagues.
How to Prepare
While it's unpredictable when millennials will eventually get married or whether they will remain unmarried but still have dependents, the data is clear that a majority of them will do at least one of the two. To plan for an increase in millennials seeking coverage for spouses or dependent children, there are several steps that HR leaders can consider. It's important to evaluate any option or choice to determine whether it's the right fit for your business, and ensure that you're in compliance with any legal and regulatory frameworks that govern business. Specific options may include:
Explore spousal coverage options. Many employers don't extend coverage to spouses or partners who have other health care available. Others allow the spouses and partners of eligible employees to enroll, but charge higher premiums. Some employers offer a monetary incentive for couples and families that utilize the other partner's benefits. Model the cost/benefits of different options to determine which avenue can help you monitor expenses and still deliver the best benefits options possible.
Embrace health and wellness plans. Health and wellness plans come in many forms: discount gym memberships, nutritional counseling, sponsoring family-friendly fitness activities and even rewards programs that let individual employees set goals (such as losing weight) with their doctors and add extra funds to their HSAs when goals are reached. HR leaders can ensure that they're also taking steps such as ergonomic work stations, sufficient time off and support for employee mental health to keep costs down.
Provide resources to support plan selection. Employees may have different concerns when selecting plans: overall cost, top coverage, specific doctors or certain benefits like chiropractic care. Provide support and resources to help employees choose the plan that's right for them. Overall satisfaction with benefits may increase, while employees are guided to options that meet their needs and optimize costs.
Explore self-funding and high-deductible health plans. Organizations must offer health care in line with the guidelines provided by ACA. Thus, midsized and larger organizations would do well to explore whether self-funding and high-deductible health plans could be viable alternatives.
As demographics shift, organizations need to adapt their benefits strategies. By preparing for an increase in millennials with dependents, HR leaders can align their long-term efforts for cost control and still deliver excellent service.
---