DPaaS for HR: Revolutionizing the Human Resource?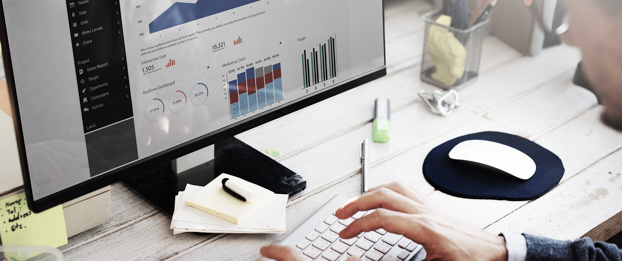 This article was updated on August 27, 2018.
Big data is big business. McKinsey & Company reports that the "initial increase in profits from big data investments was 6 percent for the companies [they] studied. That increased to 9 percent for investments spanning five years." Big data is paying big dividends for enterprises of all types. But one area frequently left out of the data platform as a service (DPaaS) discussion is human resources.
Could DPaaS for HR be the next step in revolutionizing human resources?
Data at Scale
Before organizations can tap big data and positively impact HR, it's important to understand what this resource looks like. Put simply, big data encompasses any information source that's too large to fully understand or manage using existing processes. For human resources, this could take the form of employee performance data across the organization; not just high-level stats such as days missed or overall performance review results, but granular, moment-to-moment data about job satisfaction, customer interactions and workplace behavior.
There's also the massive influx of information that comes with a new job posting or hiring blitz. How do HR pros best handle this deluge to identify ideal candidates and streamline the hiring process? Existing solutions are effectively stop-gaps designed to provide necessary answers but unable to fully exploit the influx of new information. Just like IT, manufacturing and even medicine, HR is now an ideal candidate for DPaaS.
The Human Benefit
Big data is a big buzzword, but what does the application of this resource really look like for HR departments? According to Entrepreneur, one benefit of applying big data tools to the human resources model is better employee insight. For example, organizations like The Container Store have leveraged wearable devices to track employee activity, communications and efficiency. This not only provides direct feedback on staff performance, but also suggests ways to boost motivation or engagement.
HR does occupy a unique position, however, because data on human performance comes with the requirement of consent. While monitoring and analyzing IT processes doesn't require the permission of PCs or mobile devices, employees must be aware of what's being collected, why and how it will be used.
DPaaS Possibilities Continue to Grow
Current staff insight is just the beginning of the big data benefit, however. As noted by PC Mag, it's now possible to leverage predictive analytics as a way to match job seekers with open positions. Just imagine a predictive model that assesses what employees bring to the table at the time of hiring and then suggests how their skill set could benefit the organization over time. HR departments could avoid the problem of short-term gain based on immediate needs.
The Harvard Business Review, meanwhile, lists a number of other recent HR big data efforts of note:
Retail reviews — Retail HR departments are now using a combination of performance, sales and survey data to create pre-hire screening surveys that predict long-term success.
Pay it forward — By building a big data model that combines employee attrition, wage and profit data, an electronics manufacturing firm was able to optimize pay rates and better manage their margins.
Social solutions — It's also possible to leverage DPaaS tools to analyze "unstructured" data, for example, from social and career networking sites, and create more effective hiring and retention policies.
Action, Not Reaction
Ultimately, the biggest benefit in DPaaS for HR is a shift from reactive to proactive responses. Human resources departments struggle on a daily basis to juggle employee demand for information access with C-suite expectations for better-quality hires and limited wage overruns. Using current technology, the best HR pros can do is keep their heads above water and make sure nothing too worrisome slips through the cracks; much like IT departments of 10 years ago, they're constantly putting out fires instead of looking for the smoking gun.
New big data tools and cloud-based data platforms, however, can level the playing field. Instead of simply reacting to events and hoping for the best outcome, HR can start planning ahead, using data-driven results to improve hiring, retention and training processes — and getting a heads-up about potential staff problems before they manifest in public.