Why Your Relocation Policy for Current Employees Is Out of Date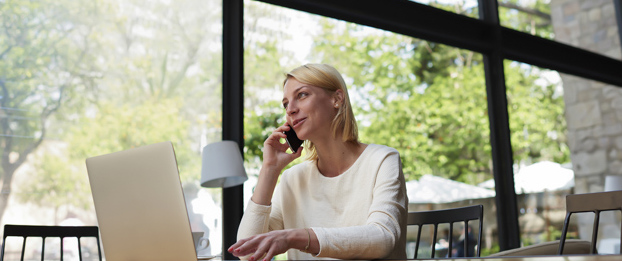 This article was updated on September 9, 2018.
Retaining millennial talent might require HR leaders to re-examine their relocation policy for current employees. Millennials are the largest generation in today's workforce at 75.4 million in the U.S., according to Pew Research Institute. And they have a serious case of wanderlust. Adapting to a fluid workplace is a key component to retaining this talent and providing larger access to a global talent pool.
According to the ADP Research Institute® report, The Evolution of Work: The Changing Nature of the Global Workplace, a desire for freedom is one of the most important considerations for today's talent. In fact, 81 percent of all employees feel positive about being able to work from anywhere in the world. Workers in North America and the Asia-Pacific region are particularly excited about possibilities to choose location and work schedule.
Millennial Wanderlust
Fluidity is a critical concept for today's workforce. Indeed, 75 percent of millennials worldwide want the ability to work flexibly without sacrificing their career path, according to E&Y. The same study found that 80 percent of millennials are loyal to jobs if they have competitive pay and holistic benefits, including flexibility. Relocation is crucial part of that, and flexibility can now be offered as a tantalizing addition to compensation packages.
Exactly why millennials are on the move is less clear.
According to Mayflower Moving, an international moving business, nearly half of millennials have moved for a romantic partner or family, while 51 percent have moved for work. For some, it's common to move for all three reasons before the age of 30. While individual motivations vary, it's clear today's workers have already lived a life on the move and have few plans to slow down.
A Fluid Workplace
Increasingly, HR leaders are noticing the relationship between relocation, retention and employee satisfaction. Organizations are beginning to understand that the challenge isn't always internal. For PwC, one of the greatest challenges has been changing the way clients view remote workers, including managing expectations that out-of-office workers aren't "working less or producing less; they're just working differently," per the Society for Human Resource Management (SHRM).
Globally, 79 percent of "surveyed knowledge workers" telecommute, according Premiere Global Services, Inc. While enabling performance metrics and collaboration tools can satisfy the needs of information workers, it is also vital to consider the needs of workers whose roles are less likely to translate into a remote position by offering the most accommodating relocation opportunities possible.
Here are three ways to update your relocation policy to appeal to this more flexibly leaning workforce:
Improve accessibility. HR leaders should consider ways to make a relocation policy for current employees accessible. This may require internal shifts to accommodate relocation requests from hourly or service workers. HR leaders could be called upon to work closely with managers as employees relocate to areas where collaboration could become a challenge. By approaching relocation with an open mind, HR leaders are likely to derive the most value from an updated policy.
Consider sustainability. It's important to budget for sustaining a flexible workplace after implementing broader relocation options, especially if your organization is moving toward global teams. Community building and feedback forums can help maintain long-term relationships.
Understand cultural issues. SHRM notes the importance of sensitivity toward cultural issues and variation in laws worldwide. Being an informational asset to your employees during voluntary relocation can improve satisfaction and quality of life.
Building an effective relocation policy for employees requires understanding the changing workplace. The freedom to relocate is a growing desire among employees, so HR leaders who embrace this information will have a leg up on their competition and find they have a valuable tool for both recruitment and retention.