Recruitment Through Social Media: 5 Steps to Success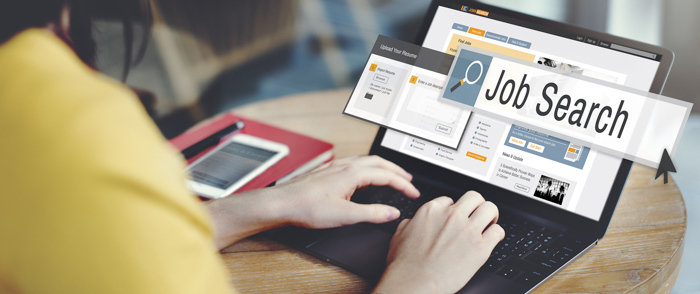 This article was updated on July 30, 2018.
Recruitment through social media, also called social recruiting, is now a major trend in HR. According to LinkedIn, 92 percent of all recruiters use social media, with LinkedIn (93 percent), Facebook (66 percent) and Twitter (54 percent) leading the way. Almost three-quarters (73 percent) of recruiters say that they have made successful hires through social media, and, conversely, one third of employers rejected candidates because of something that they found in their social profiles. Any hiring strategy needs a social media component.
As your marketing department leverages your organization's various social channels to engage customers around your products and services, HR leaders should also be collaborating with marketing to get out the good word about your organization as a place to build a career. Like any good marketing campaign, you'll need to understand your values, how the market perceives you and then develop messages to engage potential job candidates. You should already have an employee value proposition (EVP), to clearly communicate why people should want to work for you.
4 Steps to Building Your Social Recruiting
Once you've got your employee value proposition defined, you'll need to begin building out your social recruiting infrastructure.
1. You'll need to designate people to be responsible for engaging your target audience of potential candidates. These members of your HR/social recruiting team should clearly understand your EVP, the social media landscape, be comfortable developing your content and be adept at interacting with your audiences. You may want to designate a video content person, a writer or a graphics person, but make sure they work together to produce multimedia content that highlights your organization as a great place to work. You should also work closely with your marketing department, who may already have expertise in different social media platforms and know which areas of social media your efforts should be concentrated.
2. Learn about the different social media platforms, their limitations, their strengths, their audience profiles, etiquette, etc. For example, Twitter may be a great platform for announcing a job opening, allowing you to link to the "open jobs" area of your website, but posting on LinkedIn might allow you to better target your audience of professionals looking for work. Some social platforms might be perfect conduits for sending potential candidates to a YouTube video you've produced about your culture. New social platforms emerge all the time, so keeping up with all of them is a key capability.
3. Write clear guidelines for your content that applies across all the channels. Yes, you want to tweak content so it's best suited for each social platform, but your basic values and messages shouldn't be very different. The more consistent you are in your messaging, the better your audiences will understand you. If you try to be all things to all people on social media, you'll lose your all-important authenticity.
4. You should create a content calendar and develop campaigns. You'll want to create best practices as you go along, to standardize what you're doing. You might first post a job opening on your website, and then send out coordinated messages on various platforms publicizing the opening in order to drive candidates to your website's job description.
Case Study: 84 Lumber
According to CareerArc, midsized building-materials supplier 84 Lumber had a number of hiring challenges, including how little known its brand was compared to larger building supply organizations. Hiring was like David versus Goliath, with 84 Lumber in the undersized, David role. While its competitors built their employer value proposition with big budgets and through multiple channels, 84 Lumber placed its bets on social recruiting: the firm decided to automate its Facebook, Twitter and LinkedIn job postings, freeing up its hiring managers to focus on other critical hiring tasks such as evaluating candidates.
84 Lumber's social recruiting strategy led to reduced time-to-hire, as well as lowering costs. Whereas before many of its hires came from candidates simply walking into a building supply facility, social media allowed 84 Lumber to proactively expand its hiring reach. As AnneMarie Korach, Recruiting Manager at 84 Lumber, explained it, social recruiting became "the slingshot approach we needed to beat the big-box giants at acquiring top talent."
Social recruiting is only going to increase in importance. Though it's not a panacea, you do need to go where your talent pools are going, and that's onto social platforms. If you follow the four tips above, you should be able to improve your recruitment through social media.