Best Places to Work Criteria: Why "The Best" Take Top Spot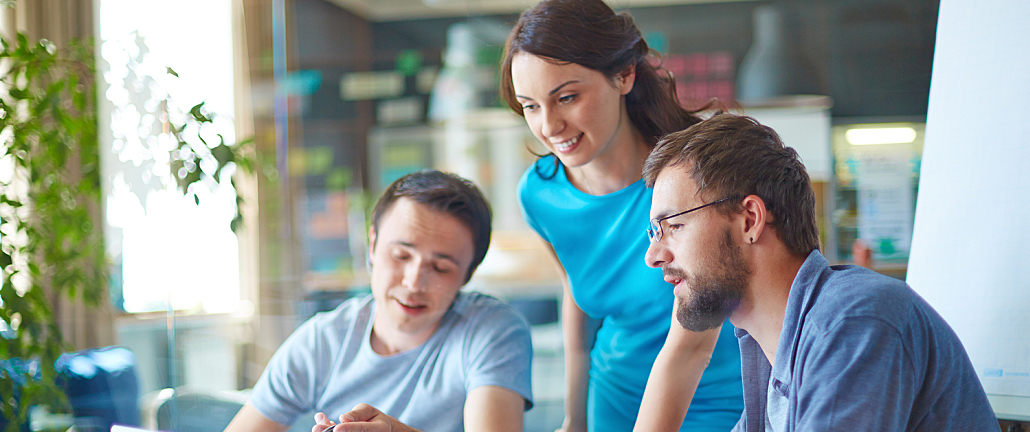 What makes an organization the ideal place to work? Are in-office perks the best way to attract and keep new talent, or should you opt for supporting outside endeavors to achieve a work-life balance? Perhaps monetary rewards are the route to worker satisfaction, or maybe the intangible benefits of an empowering workplace environment?
To dig deeper and discover the criteria for the best places to work, here's a look at some top-rated organizations:
1) Intuitive Research
Topping Fortune's "25 Best Medium Workplaces" in 2015, this organization of just under 300 employees focuses on taking care of their people by offering great monetary compensation and flexible schedules. Intuitive not only gives out on-the-spot bonuses for great performance but also Thanksgiving bonuses tied to both organizational and individual performance, to go along with a profit-sharing program. Job sharing and compressed workweek options, meanwhile, give employees time to spend their hard-earned cash. The takeaway here? Sometimes the simple act of spending more on employees can help encourage corporate loyalty.
2) Grand Rounds
This health care organization takes the number two spot on Glassdoor's list of top small and medium businesses to work for, with employees describing the organization as an "awesome place" that's "taking health care to a whole new level" by providing a positive and collaborative work environment. Staff describe the culture as one of shared, meaningful values that put patient care first. Here, the message is what matters: Grand Rounds practices what they preach and strives to provide employees with a sense of purpose and belonging.
3) Atlassian
Another take on the best places to work criteria is Atlassian, at number two in Fortune's "Best Small and Medium Companies to Work For." This IT organization with almost 450 employees encourages staff to work hard but not take things too seriously. With perks like a free beer on Friday, free daily lunch service and unlimited vacation with manager approval, Atlassian is betting that happy, stress-free employees perform better than those worked to the bone and desperate for a break. Paid time off for volunteering also helps create a culture of appreciation over aggravation. Atlassian's mojo stems from understanding the value of employee perks as more than just a temporary morale booster but a way to change corporate culture from the ground up.
4) Instructure
Software maker Instructure has been described as a "seriously rad company" with "awesome culture" and "awesome food," according to Glassdoor. The only current drawbacks cited are fast growth that can be difficult for some employees to manage and the occasional stocking of corporate kitchens with health food instead of junk food — problems most employees would trade for in a second. Many employees rave about their amazing co-workers and the ability to easily switch roles within the organization, which suggests that Instructure cares more about finding the right fit and encouraging collaboration than locking employees into siloed roles or mandating office interaction. While that kind of inter-staff agility can make for hectic corporate environments, it's often worth the risk to drive cultural growth.
5) Squarespace
With almost 90 percent of their workforce below 35, Squarespace is on the edge of emerging corporate culture and clocks in at number five of Fortune's "Top 25 Medium Workplaces." Big perks for employees include having the business's credit card on file at restaurants and bars nearby the office in addition to free breakfast and take-home dinners — why not come to work early and stay a bit late if all three meals are covered? But the most popular draw for this midsize organization is the (very) flexible schedule. Employees are encouraged to work the hours that best suit their schedule; some come early and duck out in the afternoon while others take long midday breaks to rest and recharge. The result? More control over their own lives gives staff members plenty of extra incentive to stick with Squarespace in the long run.
How do you get a reputation as one of the "best places" to work? Take a cue from industry leaders: spend when warranted, be passionate, have fun, encourage agility and don't shy away from flexible scheduling.