4 Popular Flex Time Strategies Making a Global Impact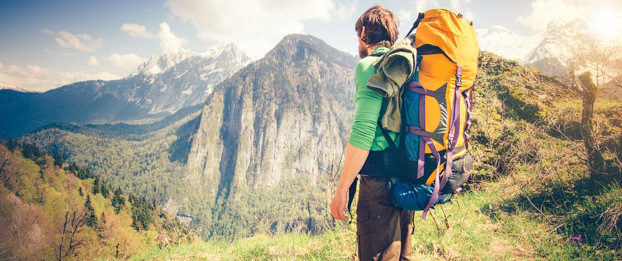 Designing the right flex time policy should involve cultural and institutional intelligence, which is often best informed by human capital management (HCM) data and engagement analytics.
Remote working. Self-defined work schedules. Optional meetings. These are just three examples of popular flex time strategies that are making waves around the globe. As technology has enabled employees to perform their work anytime, from any location in the world, employers are stepping up to accommodate the needs of an evolving workforce — one that increasingly sees a future where they can work on their own time.
In fact, according to the ADP Research Institute® report, The Evolution of Work: The Changing Nature of the Global Workforce, 95 percent of those surveyed believe they will be able to work from anywhere in the world in the future. Meanwhile, 82 percent believe that they will be able to define their own work schedules.
Flexibility options commonly include the following:
Flex time, where employees choose their own hours within limits (54 percent)
Core business hour flex time (54 percent)
Full-time telecommute (22 percent)
Shift flexibility (21 percent)
However, global trends and employee expectations around flexibility can vary significantly. Culture and location can affect a global CHRO's need for flexibility offerings.
Here is a look at flexibility trends at large organizations on a global scale, and what CHROs can learn from these examples.
How Global Location Impacts Flexibility
A recent study by Vodafone highlighted global disparities in employer and talent attitudes surrounding flexibility. While 61 percent of global organizations experienced a profit increase after implementing popular flex time strategies, some are facing cultural or institutional barriers to implementation. While only 8 percent of UK-based employers fear a productivity drop from telecommuting, that figure jumps to 33 percent in Hong Kong.
Although research by PGI has found that 79 percent of employees in the Middle East, Europe and APAC telecommute at least one day per week, Western-based organizations have historically been more likely than APAC-based organizations to offer flexible working arrangements, though the tides could be turning.
Flexibility has been linked to productivity, lowered stress and satisfaction, according to One Million For Work Flexibility, but it may not have the same impact at an institution or location where employees receive six weeks paid vacation each year or extensive parental leave according to national policy. Designing the right flex time policy should involve cultural and institutional intelligence, which is often best informed by human capital management (HCM) data and engagement analytics.
Employers Committed to Flex Time — and the Impact
1. Flex Time
Popular project management software firm Basecamp offers compressed, four-day work weeks in May-October each year, according to Fast Company. Despite the boldness of this family-friendly policy, management reports minimal impact on operations, including their 24/7 customer service offerings. In fact, CEO Jason Fried believes it's allowed employees to work smarter, by "compress[ing] stuff out that doesn't matter."
2. Core Business Hour Flex Time
Global research firm PricewaterhouseCoopers (PwC) has recently established an organization-wide telecommute policy for all roles. Not only do they offer an "unprescribed number of sick days" for all employees, they have a wide variety of flex time offerings, ranging from reduced hours, full telecommuting, compressed workweeks and even sabbaticals with benefits for qualified employees. They believe that their employees are most productive "when they have the everyday flexibility to meet the demands of their professional life and accomplish the things they identify as priorities outside of their career."
3. Full Telecommute
Not only is video game organization Valve flexible when it comes to telecommuting policies and corporate culture, they're so proud of that benefit that their employee handbook is publicly available. HBR notes that Valve considers their focus on "employee autonomy" a "primary competitive advantage" when it comes to recruiting and retaining talent.
4. Shift Flexibility
According to the Council of Science Editors, the American Society of Clinical Oncology (ASCO) made a bold choice when they shifted to a "results-only work environment" (ROWE) five years ago. It required the adoption of a technical infrastructure for full telecommute and shift flexibility, as well as the gutsy choice to make all meetings optional. While case studies note that similar approaches require clear communication from management about targets and expectations, ACSO's choice has had a dramatically positive impact on talent attraction and retention, happiness and "efficiency."
While flexibility matters, it's not the only factor CHROs should consider when it comes to benefits strategies and retention. Flexibility largely has a positive impact on recruitment, retention and engagement factors, but cultural norms and global expectations can vary drastically. Taking a deep dive into human capital management data and leaning on the localized knowledge of your HR operatives across the globe could be the most effective way to determine whether flexible work arrangements will have a positive impact on your global workforce.
Learn More
Launch this webcast anytime: The Future of Work Re-Imagined​
As the market adapts to alternative working arrangements, travel restrictions, and a lack of in-person opportunities, businesses are exploring how they must change to embrace a new normal.
Join Jeff Wald, Founder of WorkMarket, for this timely webinar.