Workforce Management Accuracy and Productivity: The Two Go Hand in Hand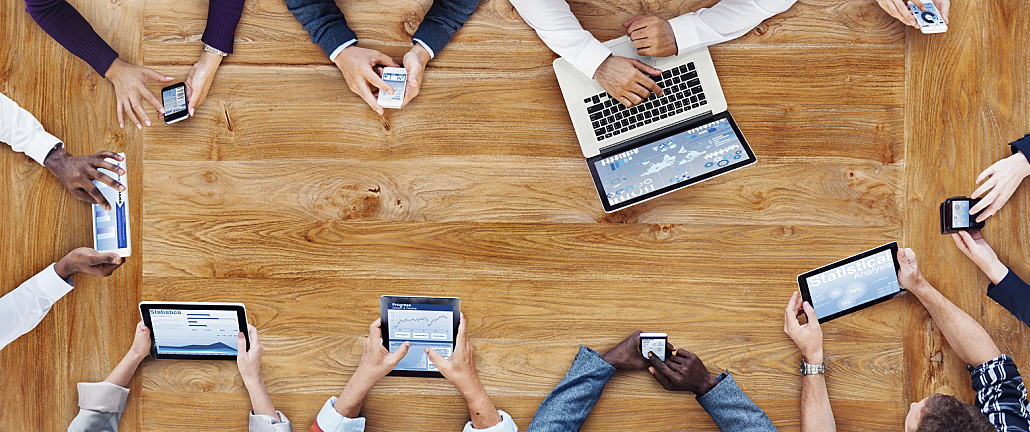 An organization's workforce is often its largest expense, impacting productivity and profitability. If you're not increasing information accuracy and reliability with your time and labor management system, your organization could face increased labor and compliance costs. On the flip side, according to Aberdeen Group, organizations that integrated their workforce management processes saw a 5-20% improvement in productivity metrics.
An automated, integrated time and labor management (TLM) system could be your best bet for managing your labor costs while avoiding the costs of non-compliance (litigation and regulatory fines). And with the recent Department of Labor rule overtime updates, your organization may experience heightened pressure on your timekeeping tracking and labor budgets.
Here's where an automated, integrated time and labor management system (TLM) can help. A unified human capital management (HCM) suite enables TLM capabilities to sit alongside other critical HCM capabilities, including unified analytics for executives and managers and unified mobile for all users — offering everything in one place. You can see headcount and turnover in the same application where you create and maintain employee schedules, while users can see their pay stub and timecards in the same app. With clear visibility to time and attendance, human resources, and payroll systems data, you can turn your workforce into your largest asset, increasing profitability and effectiveness for your business.
Benefit #1: Adapting to New FLSA Overtime Rules
Effective December 1, 2016, the Department of Labor (DOL) has more than doubled the salary threshold for exempt employees from $23,660 annually to $47,476. According to the White House, an additional 4.2 million American workers may be classified as non-exempt and eligible for overtime pay. Organizations may be looking at an increase in overtime and labor costs, as well as costs related to time and task tracking.
The DOL will also be automatically updating the salary threshold every three years, adjusting for inflation, so you'll probably need to adopt best practices around managing change, properly classifying employees and generally managing overtime.
Getting your employee classifications and timekeeping systems in order will be key components of cost control, not only related to overtime costs but also to avoid costs related to labor litigation and regulatory enforcement actions — both of which offer high risks to your reputation, as well. An automated system will help you monitor your employees' time and attendance in real time, provide you with alerts as employees get closer to OT eligibility and allow you to make scheduling changes accordingly. You can even automate warnings to employees should they work overtime without authorization. Having all the relevant information in one place will help you make better decisions, and even automate responses, in order to manage your costs and your employee schedules.
An integrated TLM system captures the classification of employees so that overtime hours are monitored and calculated accurately, and hours worked can be tracked to have visibility into approaching OT situations. Features are available to help modify schedules, to offer OT to employees, to allocate OT fairly and to approve OT payments. Managers can also respond to absences that may cause an OT situation by adjusting schedules on the fly.
Benefit #2: Catering to Today's More-Flexible Workforce
Technology, as well as lifestyle preferences driven by younger-skewing workers, have transformed today's workplace. The benefit of flexibility and remote data collection is that workers do not need to report to a physical location to punch a clock, and managers do not have to be in an office to approve time cards, PTO requests and edit schedules. They can be out on the shop floor or in the storefront helping others be productive while never being too far from the information and tools they need.
As PCWorld puts it, working remotely is now easier than ever because of technologies "that can help keep remote employees productive, accountable, and in touch." In addition to online task management, video chatting and enterprise social networks, an automated, integrated TLM system could be one of the technologies that allows your organization to allow telecommuting. It seamlessly transmits timekeeping data to payroll in order to support key functions like reporting and compliance.
A Comprehensive Approach
Recent changes to the FLSA overtime rules and still-evolving trends toward remote working have placed pressure on timekeeping systems. Automation can take the sting out of those challenges by providing insight into relevant hours, attendance, overtime and absence data.
A FoxBusiness article explains that "the process of calculating the amount of time worked from a list of start and stop times can be laborious and error-prone," whereas with an automated system, "the data is automatically calculated." The result is more accurate data collection that's integrated and saves organizations money, helping them avoid the need to fix errors manually or face regulatory penalties.
In addition, integrated TLM enhances performance reviews since the ability to track an employee's attendance and productivity can lead to a more data-driven, precise discussion between employer and employees.
Whether your employees are across the hall or across the world, an integrated TLM solution can give you the power to monitor their work, control your costs and keep your organization compliant in an increasingly complicated regulatory landscape. This real-time awareness of your workforce allows managers to make decisions quickly to better allocate human resources, minimize business disruptions and optimize productivity.