What Is the CHRO's Role in Corporate Innovation? Hint: It's Bigger Than You Think!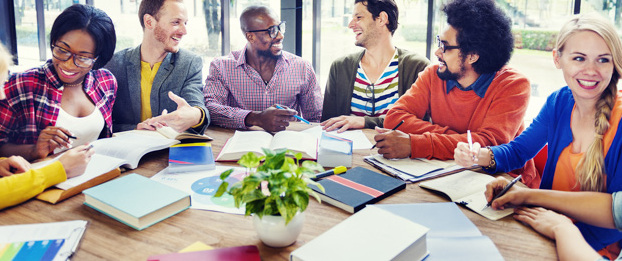 This article was updated on Aug. 27, 2018.

Corporate innovation doesn't exist in a vacuum. As Innovation Management writes, "at least 99.9% of corporate innovation is organizational in nature." So to develop a culture that embraces change and ideation, a structured program that starts at the top is a good first step.
There are well-documented advantages to becoming an organization that is driven by innovation. According to Fast Company, CVS has persevered in a tough market with help from their "digital innovation lab," which has introduced products like a smart watch-compatible mobile app and predictive analytics technologies to drive intervention for wellness customers.
Challenges surrounding competition and evolving customer needs are a natural component of doing business. Your organization's long-term success could depend on your ability to evolve. That's why the CHRO's role in inspiring a culture of innovation is so important, and why they're uniquely positioned to provide insights that could make all the difference.
Corporate Innovation Programs: Where the CHRO Fits
CHROs are unlikely to play an active role in the research and development labs that test drive disruptive new products or concepts. Unlike CMOs, they are more than likely not responsible for transforming customer insights sourced from open-source intelligence (OSINT), such as social media, into strategy. However, an HR leader's role in transforming culture can't be underestimated. Culture change is a critical area of innovation.
As Heidrick & Struggles research has found, today's CHRO is more likely to act as a major agent for change. Many "new CHROs" have a broad set of "critical general management capabilities," which can include
Broad business acumen
Strategic and analytical capabilities
Risk management
IT and analytics capabilities
But their contribution doesn't end there. There are many more specific areas where CHROs can play an important role in the innovation process.
Promoting technologies: Platforms for digital collaboration and employee-driven ideas can be a springboard for innovation, particularly at global firms or organizations with a high percentage of remote workers. They may include a mix of enterprise social networks (ESN), improved knowledge bases and data analytics tools. CHROs should work with IT and other members of the C-Suite to secure buy-in and funding, and work to encourage enterprise-wide adoption.
Developing employee learning programs: The most innovative employees are also often the most curious and driven. A comprehensive approach to employee learning can aid retention efforts and provide an additional outlet for your most motivated innovators. In many cases, CHROs can guide and design education programs that directly tie into the strategic innovative goals and help spawn new ones.
Introducing supportive policies: One of the most famous examples of innovation-friendly policy is Google's "20% rule." Employees are free to spend 20 percent of their working hours focused on projects they feel can benefit their organization. The project has led to a variety of successful projects, including Gmail. CHROs can have a visible and driving role in creating and supporting policies that not only encourage employee creativity, but also improve the culture of the organization overall.
Why the CHRO's Role Is Critical
Regardless of the shape or starting point of your innovation program, CHROs should take the lead in providing insights from human capital management (HCM) data and other technologies. As the C-Suite works to design strategies to encourage innovation at all levels of the organization, CHROs can provide additional information on the following:
Talent benchmarking
Retention risks and statistics
Learning and development engagement
With the ability to provide comprehensive, accurate and up-to-date analysis of organizational strengths and weaknesses to other members of the C-Suite, they can help ensure new programs are sensitive and responsive to organizational needs.
For many organizations, transforming into an innovative organization is a matter of long-term survival and profitability. While the CHRO's role in active research and development may be minimal, their role in molding the culture and providing insights into talent is invaluable.