Seasonal Hiring Considerations and the ACA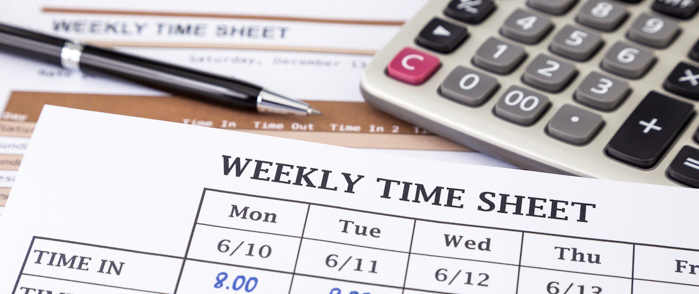 This article was updated on July 31, 2018.
Balancing scheduling between full-time employees (FTs) and part-time employees (PTs) can be a very complicated task, and can be all the more complicated when you are in an industry beholden to seasonal hiring. Couple that with the need to remain compliant according to the Employer Shared Responsibility provision of the Affordable Care Act (ACA) and seasonal hiring considerations become a very tall order.
Many industries — travel, hospitality, retail and manufacturing — are affected by seasonal employment, so here's how to ensure you're scheduling and hiring appropriately.
The Employer Shared Responsibility Provision
Also known as the "pay or play" provision or "employer mandate," the Employer Shared Responsibility caveat of the ACA dictates that employers with 50 or more full-time employees (i.e., employees who work more than 30 hours per week) or full-time equivalent employees (FTEs, i.e., a combination of 30 hours or more per week shared across multiple PTs, according to the IRS) must offer affordable medical coverage to them and to their dependents. According to the IRS, employers who don't provide coverage will instead owe an Employer Shared Responsibility payment to the government.
After the ACA was passed, it was anticipated that affected employers would reduce their full-time employee base and hire more part-time workers, in an effort to save money. Findings from the ADP Research Institute®, however, actually show an uptick in full-time jobs between 2010 and 2015, while part-time employment increased only slightly. It can, therefore, be theorized that an improving economy offset full-time to part-time schedule offloading that may have been caused by provisions of the ACA.
Seasonality and the Affordable Care Act
While some data based on the first few years after the enactment of the ACA may speak more to year-round FT and PT balancing, seasonality remains a very important factor as it pertains to scheduling. For instance, employers who previously relied on year-round part-time employees to work additional hours during peak seasons, effectively becoming short-term full-time employees, would now find themselves running afoul of the ACA if a health policy was not offered for those working more than 30 hours a week.
That could mean that those employers would then need to hire additional short-term part-time employees to fill in the hours that year-round full-time and part-time employees could not work. Frontline managers would have to track very closely the number of hours worked by PT-designated staff to make sure it remains below the Employee Shared Accountability threshold.
Walking the Seasonality Scheduling Tightrope
Achieving equilibrium between the demands of seasonal scheduling and ACA compliance doesn't have to mean rewriting the scheduling playbook, especially if a few common sense policies are implemented.
Consider these four strategies to approach seasonal hiring considerations within your workplace.
1. Tasks
Prioritize tasks requiring extensive knowledge or training to be performed primarily by your non-seasonal workforce so they are not substantially affected by variable scheduling. While delegation of certain tasks may be prudent in months not significant to seasonal demands, that same delegation of tasks can be harmful if an employee meets the maximum number of hours they can work before a certain task is completed.
2. Communication
Keep frontline and higher-level supervisors and managers on the same page when you set hours-worked thresholds. Provide any support necessary so that those supervisors and managers can monitor hours worked.
3. Classification
Consider whether it may be more cost-effective to convert certain part-time employees to full-time status to facilitate unbroken year-round coverage. You should also determine whether the cost of seasonal recruiting, hiring and training may be more than the cost of offering minimum health coverage to a part-time employee who goes full-time.
4. Health Coverage
Evaluate whether offering a high-deductible health plan (HDHP) to all employees working over the 30-hour threshold may be the most cost effective type of ACA compliance. The Society for Human Resource Management reports that one in 10 organizations are transitioning to HDHP-only coverage, and many others are considering making the switch to hold down high health and administrative costs.
Although benefits, hours scheduling and employee hiring typically falls under the realm of human resources, it is wise to include your legal and financial compatriots at the outset to craft compliant policies that are also applicable to the overall goals and needs of your organization as a whole.