Collaboration Across Locations: A Guide for CHROs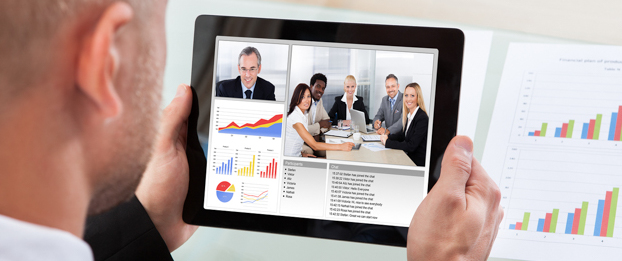 This article was updated on July 17, 2018.

Organizations have experienced a rapid shift in how they are acquiring top talent. Globalization, talent mobility, outsourcing and the rise of factors like remote work and the freelancing economy are reshaping the work environment. Today's teams have to find ways to connect, build relationships and achieve high levels of collaborative productivity across continents, time zones and even language barriers. Effective collaboration across locations is one of the biggest cultural and technological challenges facing CHROs today.
As large organizations have started to look globally to recruit the best talent, creating a unified workforce remains a top priority. According to ADP Research Institute's® Evolution of Work report, multinational organizations are among those businesses most likely to adopt the new technologies and trends needed to achieve that goal. The Aberdeen Group has noted that organizations are most likely to recruit, onboard, retain and grow top talent successfully when they support each stage of the process with the right technology.
So how can HR leaders determine what types of technology to implement in order to help increase effective collaboration across locations?
Understanding the Challenges of Cross-Location Collaboration
HR executives face several challenges around cross-location collaboration. By defining those challenges and understanding how technology can help, CHROs can prioritize their technological investments.
Productivity and Project Visibility
Individual contributors and teams rarely work in isolation. Instead, they're focused on finding ways to work together for maximum results. Productivity and project visibility go hand-in-hand. Collaboration software suites are making it easier to track specific to-dos, assess the impact of individual tasks and track project progress. From project management software to the ability to seamlessly share creative assets, eliminating the logistical barriers to collaboration helps teams get more done and build harmonious relationships.
Improving Communication
Communication tools for cross-location collaboration are becoming more sophisticated. Multi-modal communication platforms allow teams to instant message, voice chat, email, collaborate on documents in real-time or engage in multiple participant video chats. When it's easy for teams to communicate, they're more likely to develop positive working patterns and keep the lines open to avoid challenges. The flexibility to choose the communication that's right for different scenarios keeps communication organic and effective, even when collaborators are thousands of miles apart.
Mobility Software and Tools
A global workforce needs mobility tools that support location independence, from mobile devices to cloud-based software and data storage. Supporting mobility and eliminating obstacles in completing work from any location — from a client site to a home office — enables teams to contribute effectively, regardless of how your organization's workforce configuration evolves.
Learning Opportunities
Sharing knowledge and creating learning opportunities is one of the greatest challenges in cross-location collaboration. When colleagues can't walk across the aisle to ask a question or sit down together to transfer knowledge, technology must help bridge those gaps. According to the Evolution of Work study, 82 percent of people surveyed embraced technology that helped them learn anything, anywhere. On-demand learning models let teams stay up-to-date with today's fast-paced work environment. The right knowledge management and learning resources prevent location from becoming a disadvantage.
Dependable Human Capital Management Software
Managing a global workforce — and unifying it in a meaningful way — also requires an integrated back-end. So it's no surprise there's now an increased focus on highly functional human capital management software. An ADP study on harnessing big data revealed that global enterprises manage an average of 33 payroll and 31 HR systems. Not only does that create an unnecessary volume of administrative work, but it makes it impossible for organizations to capitalize fully on the potential for big data to uncover insights about the human sides of their business. A unified workforce requires a consistent employee experience.
As CHROs navigate the changing talent landscape, technology can help. Understanding what elements contribute to effective collaboration across locations is a critical component for prioritizing technology investment.
For more information on the global workplace visit: Evolution of Work: The Changing Nature of the Global Workplace.