5 Best Practices for Hiring the Best Talent in a Global Economy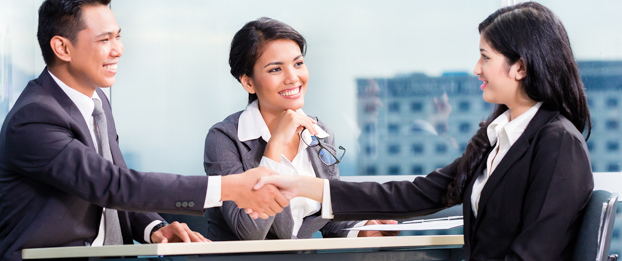 This article was updated on Oct. 3, 2018.
Technology and rapid globalization have had a dramatic impact on the workplace. Effective practices for hiring the best talent worldwide have changed, and modern HR leaders must shift their talent acquisition strategies accordingly. Sixty-seven percent of modern workers feel positively about a future where "companies will search globally for the best talent," according to the ADP Research Institute® report, The Evolution of Work: The Changing Nature of the Global Workplace. Forty-nine percent of employees feel that a future in which people will "work from anywhere in the world" is now.
With the advantage of mobility and collaboration tools, HR leadership may not have to factor in proximity when searching for the best fit for open positions, allowing the freedom to focus on other important factors, such as skill sets and potential cultural fit in global teams. Let's review best practices for hiring top talent in today's global economy.
1. Understand Talent Hubs
Talent recruitment is, in some ways, a game of supply-and-demand. Recruiters must understand that supply may exist in "hubs" that hold remarkable potential for geo-targeted global recruiting. Smart data and other open-source data surveying can prove a valuable asset for centralizing recruitment efforts.
For example, for HR leaders at an Asia-Pacific–based organization who are trying to build an IT team, a global talent model could facilitate a host of benefits, including higher returns on recruitment efforts and the potential for recruitment-focused regional visits.
2. Expand Your Support for Global Teams
According to The Evolution of Work, some 79 percent of employees feel positively about the fact that technology can facilitate "deeper connections across distance [and] time." HR should seek out innovative methods to support worldwide collaboration and relationship-building, simultaneously with global recruitment efforts. While your current technology portfolio may support communications, determine whether you have the tools necessary to engage potential global hires meaningfully.
For an Asia-Pacific company with basic project management and communication tools in place, expanding support for global teams could involve the acquisition of new tools to foster connections and knowledge sharing. Enterprise social media networks (ESNs), self-service knowledge portals and new technologies for skills acquisition could be beneficial to a worldwide workforce.
3. Look Beyond Resumes
Large variations in resumes and qualifications can make evaluating potential candidates challenging for organizations that are recruiting on a global scale. For tech roles in particular, skills-based competition and crowdsourcing may prove more effective for identifying global individuals with the right competencies. Kaggle, a team-based competition board for data scientists, has proved an effective global recruitment tool for major brands that include Amazon, Facebook and Allstate.
An Asia-Pacific recruiter might consider sponsoring a Kaggle competition or crowdsourcing a marketing mock-up to simplify the process of screening resumes that feature vast regional variation. While winning candidates should still be screened for collaboration potential and cultural fit, it can ease the process of evaluating global skill sets significantly.
4. Be Aware of Regional Priorities
When seeking out talent on a global basis, HR leaders should be aware that regional priorities and perceptions of total compensation and nonfinancial compensation can vary significantly. Despite the rapid globalization, the perceptions of talent can be shaped by regional culture and other factors, as well.
Asia-Pacific talent, for example, generally does not believe they'll work at many different jobs throughout their careers, while European workers are skeptical companies will allow them to define their own work schedules, according to ADP's Evolution of Work report. Leadership development programs should align to regional expectations: APAC talent's intent to be loyal to an employer and European talent's desire is to have flexible workplace arrangements. By understanding trends in regional perception and priorities, HR leaders can develop innovative programs to attract workers.
5. Adopt Talent Analytics
LinkedIn Research indicates that only 24 percent of global recruitment directors believe they are effectively leveraging big data. Currently, the most common implementations of talent analytics for recruitment include long-term workforce planning, leadership development and focusing on "urgent" talent needs. In a complex global economy, a comprehensive talent analytics strategy can provide a necessary edge.
A global talent director at an Asia-Pacific organization should focus on talent analytics as a tool for creating effective regional models to improve talent efforts. By understanding regional variations in employer brand awareness, compensation and talent expectations, they can provide a talent strategy tailored to the unique needs of a global workforce.
While recruitment has never been simple, the increasingly global economy has made hiring the best talent more challenging than ever before. Today's CHROs must revise their strategies to meet the unique and evolving needs of talent worldwide.