3 Crucial Trends in Learning and Development Technology for HR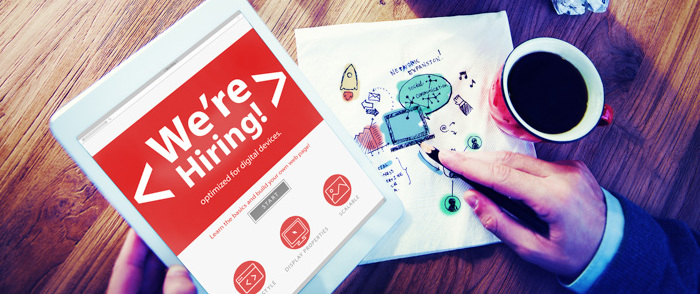 This article was updated on Aug. 28, 2018.

Adopting learning and development technology for HR can, at times, take a backseat as HR leadership focuses on improving recruitment, retention and engagement in a tight talent market. However, today's talent is concerned with their future development in a rapidly-changing workplace.
Insights from the ADP Research Institute's® study The Evolution of Work: The Changing Nature of the Global Workforce indicate that most respondents are concerned with "rapidly changing technology and globalization," and how those factors will impact their careers. The study reports that 35 percent of employees have "negative emotions" about a future in which "constant role shifting will require learning new skills quickly," highlighting that HR leadership should consider learning and development as a vital tool for satisfaction and engagement.
Ahu Yildirmaz, VP and Head of the ADP Research Institute, writes in BizJournals, "As we move ahead in a global economy ... employees with a broad array of skills will find the most success." To retain top talent and improve internal stakeholder satisfaction, innovative tools for improving employee knowledge and skill acquisition should be a crucial HR strategy for future-proofing your organization.
Here are three forms of learning and development technology that HR leaders can utilize.
1. Self-Directed Learning Technologies
According to the Evolution of Work study, 64 percent of employees believe that a world in which technology can be used to learn "anything, anytime, anywhere" is happening now. An article from LinkedIn extols the value of technology for self-directed employee learning initiatives, writing that this investment "offer[s] valuable trust to ... workers that will be repaid in innovation, loyalty and productivity." By allowing your employees to take the initiative to learn according to their goals, organizations may inspire better engagement and thereby increase productivity.
By using high-level concepts similar to what's modeled by massive online open course (MOOC) organizations, HR can build a library of internal knowledge resources for employees to access and complete at their own pace.
2. Social Collaboration Platforms
The Evolution of Work study also finds that 50 percent of employees anticipate social collaboration as an organizational tool in the future, while 38 percent believe this trend is in place today. The benefits of social and collaborative learning models can extend far beyond skill development, and include peer-to-peer relationship building, collaboration and strengthened team dynamics.
Implementing social network-inspired platforms within your organization can be a powerful tool for global companies to facilitate skill development. By allowing your employees to seek out internal subject matter experts, pose questions and share thoughts, you can provide real-time knowledge sharing.
3. Performance Feedback Tools
A future in which "tech will enable organizations to proactively adjust individual/team performance" is anticipated by 61 percent of the respondents of the Evolution of Work study. The use of real-time performance feedback tools is on the rise among various emerging learning and development technologies that HR could adopt. General Electric, for example, has introduced a smartphone app that facilitates real-time communication between employees and leadership, including priority setting, knowledge sharing and instant performance reviews. According to Harvard Business Review, "This new approach encourages flexibility and agility."
Mobile technology can offer a wide array of possibilities for instantaneous priority adjustment and performance feedback. Although GE's new app is largely built to facilitate human-to-human communication, similar tools in the future may include AI and graph functionality to incorporate intelligence gathered from internal knowledge resources and other big data sources.
Modern CHROs must understand that, for today's talent, knowledge and learning are a top priority. For many workers, sufficient access to learning and development technology is a key element of both professional development and engagement. By exploring innovative and emergent technologies, HR leadership can create a workforce that's ready for a globalized, technology-driven future.
For more information on learning and development technology, download the report: Evolution of Work: The Changing Nature of the Global Workplace.