Employee Disengagement: 5 Rules of Re-Engagement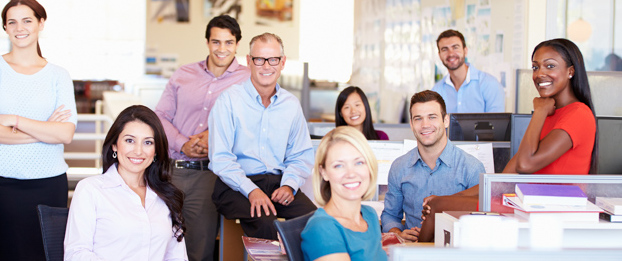 This article was updated on July 18, 2018.
Employee disengagement is a huge, if sometimes overlooked, organizational problem. Disengaged employees are easy to spot because they're lethargic, often absent or late, offer few new ideas, don't help others on the team, don't display energy in meetings and, worst of all, may transmit their "I don't really care" attitude to your customers. In a worst-case scenario, disengaged employees could contaminate your organizational culture, transmitting a dark cloud of disengagement throughout your organization. According to Gallup's State of the American Workplace report, 51 percent of U.S. employees are not engaged, with 16 percent of that number actively disengaged.
How can managers counteract the direct and indirect costs created by employee disengagement, and perhaps re-engage their disengaged employees?
Here are five ways to rev up your organization's engagement engine:
1. Use Smart Data to Recognize Factors That Contribute to Disengagement
According to the ADP 2015 Midsized Business Owners Study, 76 percent of midsized businesses "express some degree of concern about employee engagement being achieved" and two out of five have "high levels of concern" about employee engagement. But being concerned and knowing what to do about it are two very different things.
Luckily, data-driven approaches can help reveal any number of reasons for (or correlations to) disengagement, from long commute times to dissatisfaction with compensation and benefits. According to the same report, "Benchmarking and analytics can help HR leaders cross reference data, such as retention rates, turnover and compensation to determine overall health of a specific employee group or department."
By looking to your data and employing predictive analytics to gain insights concerning disengagement, you can locate patterns and seek to address disengagement problems before they escalate.
2. Define Expectations With Disengaged Employees
When there's a gap between what employees expect and what they actually experience, you'll find disappointment and disengagement. Having a realistic discussion about what you expect from an employee, and what the employee expects from the organization, is the best diagnostic tool available for uncovering disengagement.
Those conversations should be happening from the recruiting stage onward. During "expectation check-ins," employees will tell you everything you need to know about their level of engagement, even if they robotically tell you "everything is fine" and offer you bland cliches. Listen closely for both what is said (especially how it is said) and what is not said.
3. Use Feedback to Redefine Expectations
Transforming disengagement into engagement will only find success if both sides are willing to embrace change. If an employee feels he is floundering in the organization with nowhere to go, it behooves his manager to collaborate with him in crafting a career/development plan. That career plan may include new expectations and new ways of managing the employee, as well as investments in training.
4. Find What Motivates the Disengaged Employee
Does the employee want more of a challenge, and is perhaps bored in their role? Does the employee want more development/training opportunities? Does the employee feel a lack of respect because someone else was promoted above them, or is paid more?
As Inc.com reports, "What the best managers do is learn specifically what motivates each of their people — especially those who are disengaged — and then they meet to sculpt the nature of their employees' jobs just a bit to better meet their motivating drivers."
It falls to HR leadership to diagnose the drivers of disengagement and then formulate a plan that addresses those issues.
5. Clearly Define an Employee's Role
Organizations with the most engaged employees generally offer a purpose that frames their employment in the organization with a larger sense of meaning. Millennials, for example, are more engaged when they have a purpose beyond simply generating profits, according to Gallup.
Employee engagement expert Ruth Ross writes in Forbes that managers must "make sure to connect the dots between their organization's strategy, goals, mission and the work that each employee does, so everyone feels aligned with where the organization is headed and clear on how they fit in to the big picture." Therefore, explaining the "why" to disengaged employees is crucial.
Smart data and strong communication (especially listening) will be key in transforming employee disengagement into re-engagement. Although the investment of organizational time and money may be significant, the costs of allowing disengaged employees to undermine your organizational culture and inhibit productivity are far higher.