Adapting to Gig Employment: Is It Right for Your Organization?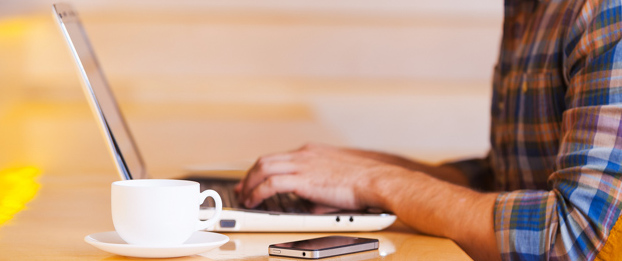 This article was updated on July 12, 2018.
Gig employment will make the American economy of 2040 "scarcely recognizable," reports Fast Company. In fact, 34 percent of American workers are already working gig jobs, according to Freelancing in America: A National Survey of the New Workforce, published in 2014.
Large organizations have long used gig employees for special projects, but have often used the term consultant rather than gig; however, they are essentially the same thing. That said, adapting to gig employment is something that every organization should think about. Should your organization be on the lookout for freelancers? Is this the right way to hire for your organization? Should your organizational hiring strategy change?
Here is what you need to know to make the right choice:
Technology Changes Everything
Today's technology makes it possible to employ people who are scattered all over the world and communicate as if they were in the same room. This flexibility gives you the opportunity to open up your organization to use gig workers for your special projects. You need an expert for a software implementation? You're not limited to the local talent pool. You can now open up your search to find the exact fit for your needs.
Sites like Upwork or Freelancer.com have been set up especially to find a person to perform a specialized task. You can also search through LinkedIn to find qualified people who are between positions and may be willing to take on a short gig. Once you've found a candidate, you can use Skype or Google Hangouts to interview and vet them from across the globe.
Accessing the world's workforce has never been more possible.
Contractors or Employees?
A big perk of the gig economy is that the freelancers who work for you are independent contractors, not employees. That means you don't have to pay employment taxes or add them to your organization's health insurance plan. It also means that organizations can't control how and when gig employees work or if they have other clients.
You have to think of it not as working for you, but working with you as an equal.
But organizations should be aware of new laws and regulations defining gig employment. According to The New York Times, some state and local governments have taken issue with the uptick in organizations like Uber. In June 2015, California ruled that their drivers are employees, not contractors. The ruling has opened Uber up to costly class-action lawsuits concerning misclassification of employees.
Follow the Law
Saving money will always be important, but following the law takes precedence. According to Fast Company, Maple, a delivery-only restaurant in Manhattan, could be the perfect place for a gig workers, but CEO Caleb Merkl decided to go with employees. He took a look at the prevailing regulations and laws and ultimately decided that the use of full-time employees was what his business needed. Federal law requires gig workers have the freedom to set their own schedules and processes, but Maple needed fixed schedules and specific processes for everything from interacting with customers to parking their bikes.
From this example you can see how critical it is that you always double check with legal counsel ensure compliance with local, state and federal laws. An employment lawyer can help you decide if gig employees will work for your organization. This point is crucial no matter which jurisdiction you operate under. Federal law covers most employment laws, but some states have their own, stricter guidelines. What is legal in Iowa may not be legal in California.
Although gig employment is a tempting and cost-effective option for some roles in your organization, you must tread lightly. Before deciding if gig employees are the right direction to go, be certain the type of work you need qualifies for contract work under the law.