Need Help Attracting High Quality Workers? Modernize Your Approach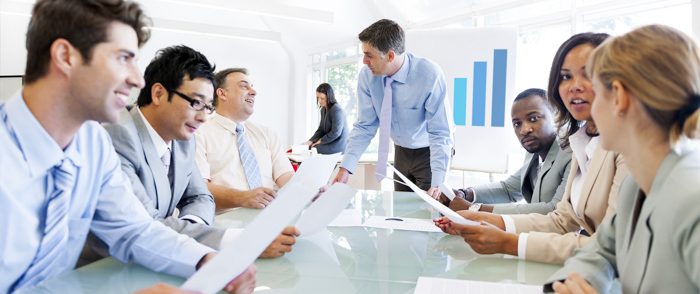 This article was updated on July 26, 2018.
It's a candidate-driven market, therefore attracting high quality workers is the focus of most organizations that want to build strong teams. There are now 53.5 million millennials in the American workforce, a number that has surpassed all other generations, according to Pew Research Center. If organizations want to attract and hire these valuable candidates, they need to up the ante with modernized recruitment practices.
Feeling Out of Touch?
Requiring candidates to fill out long and tedious forms, not having mobile-friendly career websites and making candidates jump through hoops to complete applications are all factors that work against recruitment efforts. It's time to phase out any outdated recruitment systems that are likely to turn off millennials and high quality workers.
Entrepreneur reports that a Kelton Global poll of more than 1,000 job seekers and 300 HR professionals revealed that 80 percent of candidates expect to use mobile devices to apply for work, but 36 percent of HR professionals said their application process was not optimized for mobile. Clearly, in this regard, there is a disconnect between what candidates expect and what organizations do. Moving past antiquated recruitment methods and outdated technology is a worthwhile investment for your enterprise.
Get With the Times
Attracting high quality workers starts with developing recruitment systems that reflect a more modern approach. These can include:
Setting up organization recruitment profiles on all major social networks. That way, millennials can learn more about the corporate culture and career opportunities. For example, a LinkedIn page can be a useful way to advertise and accept candidate applications. Another option is Jobcast, a Facebook® app that transforms a Facebook page into a recruitment site for more targeted efforts and has been used by organizations like Pizza Hut and Samsung.
Using mobile technology to facilitate face-to-face interactions between recruiters and candidates. A great example includes HireVue Pro, which enables real-time and prerecorded interviews and introductions. Recruiters can handle screenings with candidates and managers can get a sneak peek before bringing someone in for an interview.
Simplifying and streamlining the online application process. This will go a long way in attracting high quality workers. No candidate wants to spend hours filling out long applications; to improve your organization's ability to reel in millennials, a simple process takes precedence. Utilize the LinkedIn application, so candidates can apply in seconds using their profile data and an ATS that uploads resumes directly to the hiring database.
Developing a strong brand that says "why" to candidates. Millennials and other highly valued candidates want to work for organizations where they can be respected and move up the corporate ladder quickly. If your career portal doesn't speak loudly to this need, then it could deter candidates from ever applying. Provide live customer service to help millennial candidates walk through the application process. Load your career website with success stories from employees of all generations and focus on the areas that millennials value, such as work perks, great career opportunities and avenues to get them involved with the community they live in.
If you follow the above steps, your organization can be better equipped to win the war for talent and remain competitive.