HR Policies Between Multiple Offices: Tips for Fluid Communication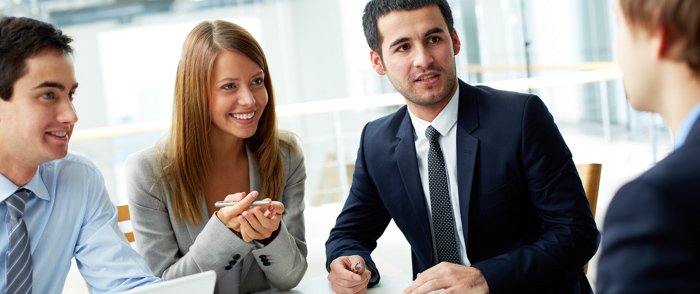 This article was updated on July 21, 2018.

It can be challenging to enforce HR policies between multiple offices when each branch has a unique environment. When a business expands into other regions, there must be a fluid line of communication between all offices that honors the values that the HR team can withhold and promote.
Don Fox, CEO of Firehouse Subs, realizes this and puts visiting his stores around the southeastern United States on the top of his priority list each year. By doing this, he demonstrates to all his employees that the base values and policies of the organization are the same for employees at every tier.
Although this type of person-to-person connection is not always possible, advances in technology provide methods for a streamlined system of support, to educate and communicate HR policies between multiple branch offices.
Here are several ways to develop strong channels for communicating HR policies between multiple offices:
A Central Playbook
A unified playbook for your organization will allow for consistent HR policy communication in all locations, regardless of regional values. It should clearly explain all policies from the corporate office, including specific guidelines for management on how to best educate employees. The corporate playbook should include the mission and value statements, leadership information, a directory of departments, HR policies and procedures, as well as any bylaws that the organization has in place to protect employees and the organization. The key is making this document easy to find and accessible to all global employees.
Make Time for Quick Connections
Every organization should establish a regular cadence of meetings held via phone or video conferencing, which serve to update and connect disparate offices. During these brief and focused interactions, the executive team can disseminate important HR policies and procedures, so that employees have a chance to ask questions and get more information as needed. On-site managers will stress during this time that the HR policies apply universally, regardless of where they are physically located.
Apple Inc. has this process down to a science. Adam Lashinsky, the author of "Inside Apple: How America's Most Admired and Secretive Company Really Works," shared that Apple management makes the most of regular conversations by creating accountability for each attendee with every person assigned a meeting task. This engages employees from different backgrounds, uniting them with common objectives instead of feeling like they're twiddling their thumbs in a lecture hall.
Tap Alternative Communication Tools
Whether the organization selects a central database or new communication tools like Chatter (Salesforce) and Yammer for sharing of information, a corporate communication management system can facilitate communication regarding HR policies between multiple offices. This can be an ideal way to share updates and keep employees informed. Additionally, employees can provide direct feedback and have their questions answered by the HR team.
When Oregon-headquartered New Seasons Market grew to over 13 stores in a short span of time, they realized that there was a need for a central communication system to keep employees connected to corporate policies. They created "The Pantry," a cloud-based portal that effectively gives employees a link to the organization no matter where they are. Other organizations, like Deloitte, use Yammer for sharing news, photos and policy updates.
Lead by Example
As often as possible, the corporate leadership should make it a point to personally lead a brief training session on an HR topic. This training can focus on the policy and why it matters, and branch management can support this goal by collectively monitoring performance and adherence.
If they cannot be there in person as often as they like, leaders can turn to videos or blogs to communicate directly with employees in other regions. When employees experience HR policies being demonstrated, they will be encouraged to follow suit.
As your organization continues to grow, facilitating communication and education of HR policies to each and every location becomes paramount, to solidify that the core values of the organization are consistently upheld.