Corporate Culture Matters: Outmaneuvering Competition in New Markets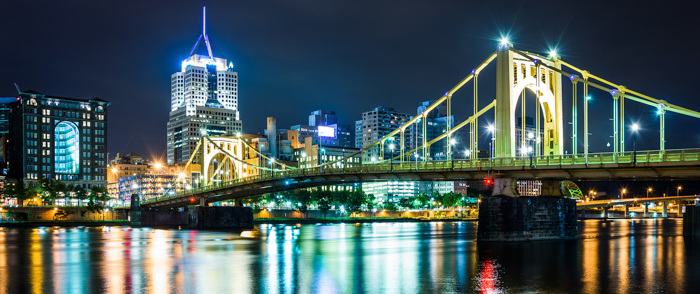 This article was updated on August 26, 2018.
In a world of commoditization, automation and rapidly changing technology, sustaining corporate culture in new markets is a competitive advantage, according to Forbes. It's undeniable that culture matters, and HR leaders are looking to it as the differentiator that competitors cannot duplicate.
Maintaining culture as your organization expands is achievable with deliberate action in the same way that an organization executes any initiative. Josh Bersin, founder and principal of Bersin by Deloitte, wrote in Forbes, "Culture is driven by leadership."
Lessons from successful organizations with strong cultures can offer insights into innovative actions that preserve corporate culture in new markets:
1. Make Sure Your People Buy In
In 2014, Tony Hsieh, founder of Zappos, made the decision to do away with a traditional management structure and instead adopt something called Holacracy, which "replaces today's top-down predict-and-control paradigm with a new way of achieving control by distributing power," according to ZapposInsights. This overarching shift would allow "employees to act more like entrepreneurs and self-direct their work instead of reporting to a manager who tells them what to do."
But Hsieh knew that a cultural and organizational alteration as dramatic as this would leave some of his employees feeling concerned and confused about their place in the organization. He was confident this was the direction the organization needed to go, but he also understood that not everyone would be as willing to embrace these sweeping changes as he was. So he "offered all employees at least three months' severance ... if they decided that working in Holacracy was not for them," as reported in Fortune.
2. Focus on Values, Not Culture
Consider the United States as a fast-growing organization. The culture of the United States is different today than it was in 1787. So, how did the United States thrive as a united organization while growing so fast? It focused on its base tenets: the Bill of Rights.
Accepting and adapting to the unavoidable cultural changes that take place over time in longstanding organizations is critical. The Hewlett-Packard that was founded in 1939 obviously doesn't have the same culture as the HP of today, but the core values, or "HP Way," established at inception, such as innovation and integrity, are still embraced despite the massive growth experienced over the years.
Their commitment to these values can be seen not only domestically, but in their global initiatives, as well. They have instituted the supply chain responsibility (SCR) program "to protect and empower workers, and to reduce global and community environmental impacts while simultaneously creating benefits for HP and our customers." This program encompasses a number of global initiatives dealing with everything from corporate social responsibility to social compliance and accountability on an international level.
This emphasis on founding principles is not an ideal exclusive to the U.S. A consulting firm in the Netherlands, &samhoud, uses unorthodox methods to disseminate their core beliefs, such as a hiking adventure for new employee orientation and a bonus to workers who resist checking their work emails during vacations. These practices may not be considered unconventional for long, however, as their "revenue jumped 24% last year," according to Best Places to Work in Europe 2015.
3. Teach. Communicate. Reinforce. Repeat.
Upholding a culture is about reinforcing values through repeated communication over time. Entrepreneur reports: "Don't worry about saying the same thing over and over. That's a big part of the job." Executives should communicate frequently and in a variety of ways. Aside from visiting offices in person as often as possible, executives could write an internal blog or record video messages that can be shared throughout the organization.
One innovative approach finds executives facilitating an internal massive open online course (MOOC). The C-suite works with the learning and development team to create a four- to six-week self-guided course on culture, and all employees are invited to participate.
The fact that your business is expanding is a direct testament to its success. Retention of the culture that lead to these achievements is, therefore, paramount to the continued prosperity of the organization. To promote these ideals, focus on finding the right people, promoting core values and continuing to educate both new and long-standing employees alike.