Aligning Employee Reviews With HR Goals: Update Your Thinking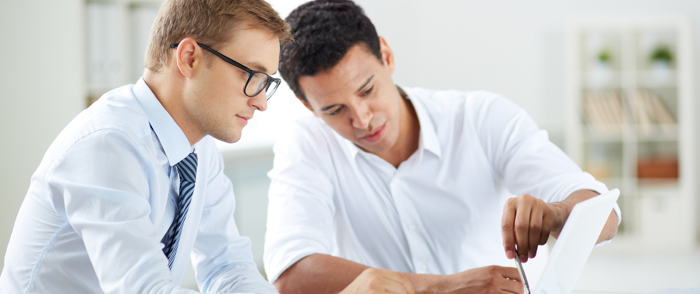 This article was updated on July 12, 2018.
In most organizations today, we hear about the idea of aligning goals with strategy. However, many organizations fail to prioritize aligning employee reviews with HR goals, as well.
HR can fill this void and at the same time reap the reward of being in the know about all critical work at any given time in their respective business.
One might look back over the past decade to see the same challenges in 2005 as today. Gary Hamel, the awarding winning economist and author of several NY Times business best sellers, talked about strategic intent 10 years ago in his Harvard Business Review manifesto. Anticipation and speed were at the center of the discussion, and yet the bar has not moved significantly in the decade that followed.
Being Flexible is Key
Many organizations are rigid in their scheduling cycles. Deloitte Consulting, recently went through a complete performance review transformation in which they noted more than one million hours annual work toward a performance process yielding questionable results.
HR has been following the same formula for many years, not only at Deloitte, but at most Fortune 500 organizations. In short, organizations are carrying out reviews or bonuses on a specific date that works for them. Often, these calendars match some aspect of the fiscal year and in many cases were developed years prior for reasons that are no longer apparent. This results in measuring an individual or team deliverable months after a project or work product is delivered, leading to poor data and unusable feedback for the individuals being reviewed.
A Golden Opportunity
With this need to shift gears, HR leaders can lead the charge. To start with, work directly with peers across the organization to review progress in real time, meeting monthly or quarterly to discuss progress and offer help to senior leadership when needed to reshape or change these goals. The CHRO is the air traffic controller, matching up interdepartmental goals and then ensuring alignment and support throughout the organization.
An example of this might be a CHRO meeting with the head of marketing to review objectives and then coordinating with finance or technology to verify marketing will find the backing they need. Departments will often set goals or start projects without assessing the availability of support teams to help achieve their objectives.
John Boudreau at USC's Center for Organizational Excellence has been attacking this issue in conjunction with a working group of senior HR executives with the support of the SHRM foundation. His findings point to the clear need for HR to get in sync with their respective leadership teams to accomplish their overarching organizational goals.
Clear Expectations and Objectives
In order for HR to ensure that projects have all the necessary players, there must be communication between each team individually to maintain alignment. In essence, HR needs to shift its own goals and make this the priority.
Regardless of how well intentioned your goals are, without proper exection even the best ideas can fall short in aligning employee reviews with HR goals. HR can do their part by expecting leadership to design SMART goals (Specific, Measurable, Achievable, Realistic and Time Related). Having goals that are designed to be measured and executed in a similar fashion across an organization is critical.
Annual reviews will also be directly impacted with this alignment. The CHRO can drive a level of consistency and create a common language to measure success and accountability. This also helps greatly during formal compensation discussions, whether it's regarding annual reviews or periodic bonus discussions.
With some basic systems and processes in place, HR leaders can then focus on working with the leadership team to create timetables and calendars that align with each project's deliverable schedule. Accounting for nuances are a vital part of creating interconnectivity that works for the entire organization as opposed to what works for each individual team.