Moving Beyond the Startup: 3 Essential Tips for Emerging Businesses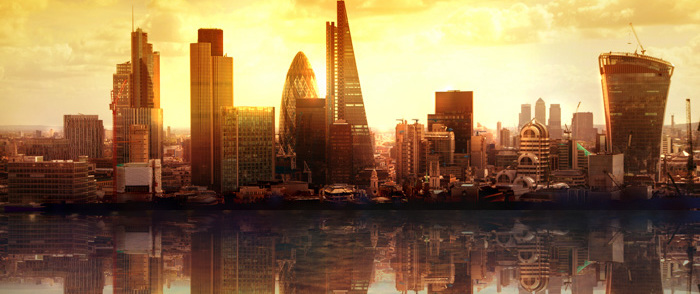 This article was updated on July 26, 2018.
As any business owner knows, starting a new venture can be both stressful and exhilarating. Entrepreneurs who travel this path take on risk and often work long hours to build their business and gain momentum.
With the right toolbox, growing your business beyond the startup phase can be less painful. Still, getting from one to 50-plus employees is not always smooth sailing. According to ADP's Midsized Business Owners Study, the costs of health benefits, the Affordable Care Act (ACA) and the volume of government regulations are a constant concern for midsized business owners.
While navigating the landscape between Main Street and Wall Street, midsized businesses are expected to innovate with the agility of smaller businesses, but follow the rules and regulations that govern larger enterprises. Failure to meet this challenge can be costly, especially considering that one in three midsized business owners surveyed by ADP reported being fined or penalized for not complying with laws pertaining to how they manage their workforces.
The burden of managing a larger workforce can also be compounded with the challenges of recruiting and retaining the right talent and figuring out how to do business overseas. To overcome these potential obstacles, midsized business owners must shift from startup processes that may have worked in the past to new workforce management, sales and operations standards.
Below are three strategies emerging businesses should consider implementing to successfully navigate the transition from startup to midsized business.
1. Hiring? Take a Deep-Dive Into That Applicant Pool
Great talent is the linchpin of a successful business, yet two out of five midsized business owners say they're concerned about the talent pool.
Hiring the right employees the first time can save a lot of time, money and aggravation. By putting in the extra due diligence in the early stages of hiring, companies can potentially avoid disengaged and underqualified employees.
About 43 percent of job candidate screenings uncover discrepancies between the information reported by candidates to employer, according to ADP. From reference verifications, to driving history, to court records and identity tools — screening can be complex and time-consuming. But when you take into account that the estimated cost of replacing an employee is up to 250 percent of their annual salary, reports ADP, all the fact-checking seems a lot more reasonable.
In order to avoid hiring people who aren't a solid fit for your business, be sure to set up a comprehensive screening process that works for both entry-level and executive talent searches, and consider flexible workplace policies and earned sick days that can combine to save money and retain workers.
2. Know Your "Big Number"
While keeping costs low can often keep business leaders up at night, very few know the true all-in cost of managing their workforce, also known as Total Cost of Ownership (TCO). This total cost or "Big Number" includes everything from salaries and systems to overhead expenses.
According to the ADP study, The Importance of Total Cost of Ownership (TCO): How Companies Can Find Competitive Advantage, more than half of midsized businesses worry daily about whether they can afford to manage workforce costs, yet only 22 percent have formally analyzed their labor costs. Knowing your TCO is vital to understand what you are actually spending on your business — including your human capital costs. Any analysis must factor in the following five aspects:
Payroll
Employee Benefits Administration
Human Resources Administration
Time & Labor Management
Talent Management
Remember: Knowing only a fraction of your "Big Number" can lead to poor decision-making.
Unsure where to turn to get an accurate handle on your TCO? Start by integrating all of your HR tasks onto one operating platform. This can help eliminate the types of mistakes, redundancies and inefficiencies that can directly impact your bottom line.
3. Gain Control of Your 'Compliance Conundrum'
Business owners can easily be overwhelmed by an increasing volume of government regulations. Instead of focusing on strategic business decisions, more time and resources are being spent on understanding and filing compliance reports. Even worse: Many businesses don't feel prepared to meet the complexities of new laws.
The Affordable Care Act (ACA) was signed into law, yet more than 75 percent of midsized business owners still lack confidence that their organizations understand its regulations, according to ADP.
It is time to take heed: Employers with more than 50 full-time equivalent employees as defined by the ACA are required to report on health coverage offered to employees, according to the IRS. If those reports are inaccurate, you could be hit with stiff tax penalties. To avoid these fines, it's important to hire professionals who understand the law, are comfortable with its increasing level of complexity, and who can be flexible and educate employees.
In addition to tackling health care reform in the United States, more midsized businesses are feeling pressure to tap into global markets. With global expansion comes an entirely different set of international compliance and talent management challenges. Complex regulations vary from country to country including laws around the handling and sharing of employee data.
In many ways midsized business owners are the heroes of the economy, contributing more than one-third of all U.S. jobs. But achieving "hero" status can be daunting. To play in the big leagues, you need to know the rules inside and out. As any new business owner knows, moving past the startup phase brings a new set of challenges. However, you can make it through the transition if you focus on hiring the best talent, correctly calculating and managing your bottom line, and being prepared to tackle the ever-changing regulations that impact your business.