How to Build Participant Engagement in Retirement Plans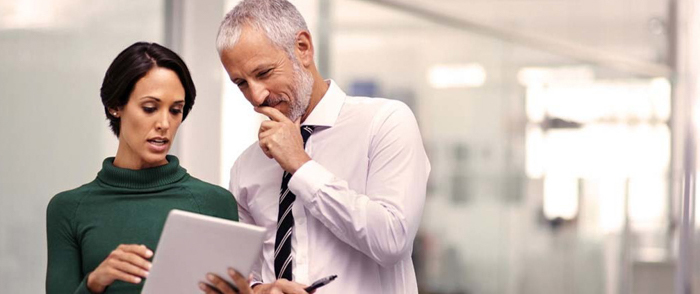 This article was updated on July 26, 2018.

An automatic contribution retirement plan design — one that automatically enrolls participants upon plan eligibility at a pre-set employee contribution percentage into a suitable default investment option and bumps up contributions over time unless they actively enroll (or decline enrollment) — has become an effective, well-accepted solution to overcoming many retirement planning challenges. But auto features alone may not be enough to get participants retirement ready or offer engagement into their plans. Regular, meaningful communications and financial education — like personalized income statements, calculators and educational programs — can help participants determine whether they are on track, build better financial skills, and make decisions that can lead to better retirement outcomes before it is too late.
A recent study, Participant Retirement Readiness Assessments. A Review of Industry Capabilities, conducted by the CEB Retirement Services Leadership Council, sees more providers offering communications like personalized retirement readiness assessments. Whether your plan uses an automatic contribution design or not, these types of communications can provide much-needed answers, motivate and engage participants to achieve better retirement outcomes.
Increase Participant Engagement With Retirement Readiness Assessments
When you consider that almost half of workers admit they guess how much they need for retirement — it's clear that information that communicates progress, like retirement readiness assessments and tools, are much-needed (EBRI survey). Communications that provide concrete information, like projected future income estimates, savings goals and specific guidance for closing a savings gap can get workers off the sidelines and engaged in their future financial security.
Here are some of the study findings about industry capabilities and recommendations for readiness communications:
A "standard" offering. Nine out of 10 retirement plan providers consider them a standard offering.
Sophisticated and meaningful with personal data. The median "retirement ready" definition is that the plan participant has a 75 percent chance of replacing 80 percent of their income when they retire. Most providers use nine inputs in the calculation, including: Salary, employer contribution, current savings rate, retirement date, current plan balance, estimated income need, outside retirement savings, expected Social Security benefits and projected income at retirement.
A variety of delivery channels and ways to act. On average, retirement plan service providers offer 3.5 ways participants can use to access and act on assessment information. Nearly all display the information on the web, and 71 percent also include it on statements. Call center, on-site/in-person meetings, mobile app and direct mail are also popular delivery methods. Almost all (85 percent) firms let participants adjust savings rate, retirement age, income replacement rate and add outside assets to model outcomes and further personalize their projection.
Target the message. Many service providers — approximately seven out of 10 — make the communications more meaningful through segmented messaging, typically using age and retirement readiness status. Some also vary messaging based on participant income and deferral rate.
Measure to improve. Retirement income has become the new and primary industry metric for valuable insight into retirement outcomes and plan effectiveness. Ninety percent of service providers report plan level readiness to sponsors. Primary measurements include participants "on target" to replace a certain percentage of current income (such as 80 percent) at retirement , the percentage of participants having an active metric, and average income replacement ratios. Many service providers (84 percent) also allow plan sponsors to make reporting refinements through plan-level segmentation — such as by age, salary, location, employee group, and tenure — which enables sponsors to identify and make targeted plan design improvements.
Service providers efforts on retirement income statements and calculators appear to be worth it: Almost all (88 percent of) workers find them to be helpful, and 35 percent say they would increase their contribution if the illustrated value was less than expected (EBRI survey).
Successful retirement outcomes matter to today's workers — and they should matter to your business. Are you pursuing programs that can lead to better retirement outcomes?
All data and statistics in this blog are from the study Participant Retirement Readiness Assessments: A Review of Industry Capabilities; CEB Retirement Services Leadership Council, 2014 unless otherwise noted.