4 Quick Tips to Help Save on Your Workers' Compensation Policy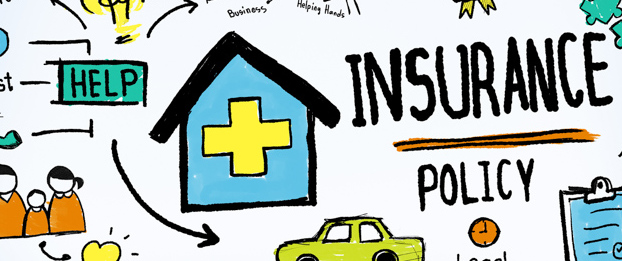 An important point to consider — the accuracy of your workers' compensation premiums depends largely on the accuracy of your payroll calculations.

At a time when cash flow is more important than ever, your organization can't afford to waste a single dollar. During the annual workers' compensation carrier audit, a business might find premium payment errors that could require a surprise outlay of cash—money that could be invested elsewhere in the business. Especially as our economy begins to recover from this unprecedented disruption, no business can afford "cash-flow" damaging surprises like these.
Here are four things to consider to help minimize the risk of a significant audit variance that could have a significant impact on your business' cash flow.
Step 1: Check Your Premiums
Carrier audits can be painful, but they don't have to be. Keep an eye open for signs that you may be paying too much or not enough for the compensation policy.
Have you ...
Had changes in your payroll, including employee count or hours worked?
Experienced significant unexplained changes in premium costs?
Been improperly charged for employees like subcontractors who have their own coverage?
If you answered yes to any of the questions above, steps two and three may help identify the cause.
Step 2: Review Your Job Classifications
Improperly classifying employees' jobs is a common mistake that can impact your premiums. Common misclassifications include:
A clerical employee who is working in a hazardous environment
An employee that fills in for other business roles
A seasonal hire listed as a permanent employee
A worker who recently switched to part-time hours
Evaluating classifications regularly can help verify the accuracy of current positions and new hires as well as jobs that may have been eliminated since your policy took effect.
Step 3: Check for Accuracy
The accuracy of your workers' compensation premiums depends largely on the accuracy of your payroll calculations.
By reviewing your payroll on a regular basis, you can help avoid mistakes from being carried over to your workers' compensation premiums. As you review your payroll, keep these tips in mind:
Items such as gratuities should be reported separately from your payroll
The same goes for independent contractor wages — don't lump them in with payroll
Don't include overtime pay
Spot check your payroll report regularly to make sure all data is being correctly inputted and processed.
Step 4: Integrate and Pay as You Go
You can integrate workers' comp premium payments with your payroll with a pay-as-you go solution. Integrating payroll with premium payments can be a big help, especially important if cash is tight:
Improve cash flow – Pay-as-you go solutions can help eliminate the upfront binder deposit for the policy and allows you to spread out your premium payments when you process payroll
Increase accuracy – Use real-time payroll data and carrier rates to calculate more accurate premium payments
Simplify audits – With greater accuracy, variances at audit time can be significantly reduced or often even eliminated
Since it's required in nearly every state, it makes a lot of sense to manage workers' compensation insurance as smartly as you can.