Attracting High School Students Into the Candidate Pipeline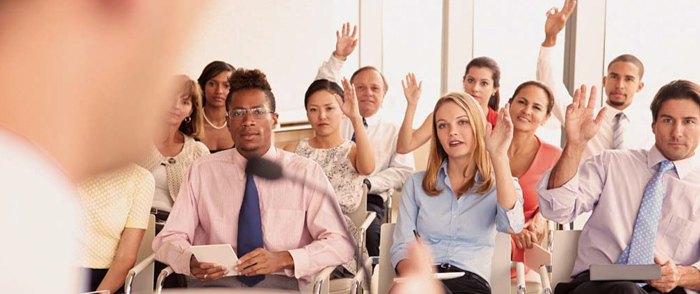 This article was updated on July 16, 2018.
As many organizations know, one of the most important tools available in a recruiter's arsenal is a well-established candidate pipeline. Campus hires, whether they're potential internship candidates or current interns looking to transition into full-time roles, build the backbone of an organization's talent pool.
But the question arises: As the war for talent becomes more intense, are companies putting enough energy into developing this important pipeline? It has become commonplace to build-out internship programs by hiring college and university students. However, as the search for talent continues, high school students are now being targeted to increase the quality of companies' internship programs and future candidate pools.
Acquiring Younger Talent
Millennial Branding, a millennial research and consulting firm, surveyed employers from across the country. They found that "half of employers are either currently accepting applications from high school students for internships or plan to this year, and nearly half of high school students are participating in internships for the purpose of advancing themselves professionally." That means that although companies are currently developing their pipelines to include high school students, half of the high school population still remains untapped. With about 50 percent capacity left within the high school talent pool, companies need to begin implementing programs that attract promising high school students sooner rather than later.
The competition, of course, will heat up, making it more difficult to attract top high school talent. Companies that get ahead of the curve to create and implement a high school internship program will have a more successful recruiting outlook in the future.
Benefits of High School Internships
According to the Millennial Branding survey, the top three things that high school students want to get out of internships are "new skills (92%), work experience (81%) and mentorship/networking (72%)." Each of these items is the typical result of university internship participation, and high school students are hoping for the same outcomes. New skills and work experience are concrete items that students can put on their resumes and college applications, while developing strong professional contacts early in their careers.
According to the survey, the top reasons companies are offering high school internships are to "support local high schools (46%), gain new ideas (23%) and to find future college interns (18%)." Brand recognition and employee morale increase greatly through support of local communities. High school students can also bring a fresh perspective to companies, and those students that succeed in high school internships are likely to receive offers to return for internships during their college years.
Developing a High School Internship Program
Creating a program dedicated to recruiting high school interns should use the same best practices a company employs to recruit university students. Here are three guidelines:
Build relationships with local high school career centers. Although a high school may not have as many dedicated resources as a university, they can forward available roles to students and can aid in recruiting logistics. An effective long-term relationship with a high school career center will also work to increase a company's brand recognition within the school to build student interest.
Combine the search for and nurturing of high school interns with the company's philanthropic strategies. Participating in charitable work can pay dividends for both companies and students. Business-sponsored events have the potential to draw high school volunteers who value philanthropic activities. Mining interns from that volunteer pool can provide the company with engaged, socially conscious interns and gives students valuable experience to include on their college applications and resumes.
Align the roles for high school interns to skills the students already possess, or can easily gain. Most basic administration and data entry roles, as well as event staffing, can be completed with a paid high school intern workforce. This type of work introduces a student to the company, builds loyalty, gives real-world work experience and allows the company to determine culture fit and work ethic.
Proactive Internship Strategies
While a successful university recruiting strategy can greatly enhance the quality of a company's talent pipeline, an effective, well-executed high school recruiting strategy can add valuable depth. High school students are hungry for meaningful work to help shape their future career objectives and businesses need to take advantage of this willingness to work.
Operating procedures for university programs can be amended for high school recruiting to provide companies with simple development and implementation. With several undeniable benefits to both businesses and students, the trend of recruiting high school interns will soon become a part of every organization's recruiting foundation within the talent acquisition process.
Another version of this article targeted to high school counselors appeared on NextStepU.com. This edited version appears here with permission.