Retaining Employees Is Harder — and More Important — Than You Might Think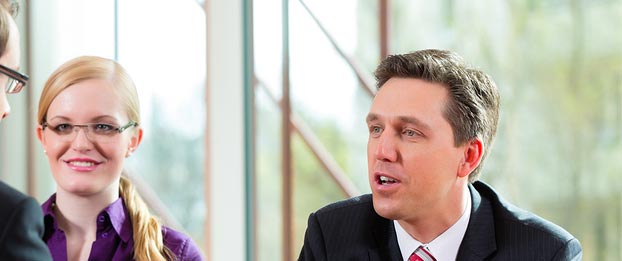 This article was updated on September 3, 2018.
If you're an HR professional, filling job vacancies and retaining employees sit at, or near, the top of the priority list. But fear not: You are not alone. According to a survey of senior finance executives by Duke University's Fuqua School of Business, CFOs are just as worried, reports The Wall Street Journal. In fact, for the first time in 21 years of conducting the quarterly survey, senior finance leaders say that their number one concern is hiring and retaining qualified employees.
What's the primary reason for such concern? An aging workforce and disconnect between the skills unemployed workers possess and those needed by hiring managers continue to create hiring delays and put pressure on salaries. CNNMoney reports that in April 2017, the DOL reported a record 6 million job openings. Yet the United States has more than 6.8 million unemployed workers. Clearly, there is a gap between what employers demand in terms of skills and what prospective employees can deliver.
No End to the Tight Labor Market
Unfortunately, the number of unfilled jobs will likely continue to increase. According to the ADP Research Institute® report, Strategic Drift: How HR Plans for Change, a shortage of skilled workers could plague employers for the foreseeable future, with 76 percent of survey respondents predicting that the market for skilled talent will become even tighter. And while 88 percent of IT sector respondents expect a challenging hiring landscape, surprisingly, a staggering 91 percent of respondents in the manufacturing sector predict tighter labor markets, primarily due to their inability to replace skills of retiring workers.
Given the dwindling pool of qualified workers, there's a pressing need for organizations to rethink their efforts to hire and retain employees. How can HR leaders partner with finance leaders to find the right talent? To start, it may require a shift in mindset. According to the ADP Research Institute® report, The Evolution of Work 2.0: The Me vs. We Mindset, employees focus on work hours, the work itself, flexibility and career advancement when looking for a job. But employers, on the other hand, tend to think that their financial performance and reputation are most important to an employees' consideration.
Envision Tomorrow's Workforce, Today
Notwithstanding the need to look at the organization through the eyes of employees, there's a role for HR leaders in determining the skills and workers the organization will need, and ensuring that workers with the necessary skills appear on the payroll when needed.
That's the purpose of strategic workforce planning (SWP), which is defined as "a process to ensure that the right number of people with the right skills is employed in the right place at the right time to deliver an organization's short- and long-term objectives," reports ADP.
HR leaders must act now, as all signs point to a continuing tightening of the labor market. Consider the following approaches as you work to retain employees with the right skills.
1. Allow employees to work remotely or from home.
Gone are the days when employees must work in the same office. If your organization has yet to implement a remote work program, consider doing so now. While IBM and HP abandoned their work from home programs, other businesses in the technology sector such as Automattic, the owner of Wordpress, continue to increase the number of employees that work outside the office environment, as noted by Inc.com.
2. Let employees know they matter.
Businesses often talk about employees being their most important asset. While that's true, each employee wants to know in specific terms why they matter. To that end, they want frequent reminders as to why their work is of value to the organization. When possible, set aside time to communicate with employees in a one-on-one setting why the work they do is important to the business. If an employee derives a sense of meaning from their job, they might be less likely to jump ship when a competitor comes calling.
3. Revisit the training budget.
Often, organizations get in the habit of cutting training budgets. The knock-on effect of a cut in training is easy to ignore in the short-term as it often materializes years after the reduction in funding took place. Review your current training budget to determine if it makes sense to increase how much your organization invests in employee education. Use those increases in the training budget to offer advanced training to employees you'd like to retain.
4. Go where the tech-savvy hangout — online.
Given the degree of automation in today's workplace, businesses need employees with advanced technical skills. Using social media to hire employees can allow your organization to connect with individuals that possess advanced technical skills. Personnel Today reports that seven in 10 organizations use social media as means of marketing and screening prospective employees. An employee hired via social media by a competitor is one less individual your firm can interview.
5. Envision a role for contingent workers.
In 2016, Inc.com estimated that 34 percent of U.S. workers were freelancers. Now, it predicts that 43 percent of U.S. workers will freelance in 2020. If your organization has yet to engage freelancers, now is the time to think about changing that policy. In the aftermath of the 2008-2009 financial crisis, many highly skilled workers opted to be their own boss, and they've yet to return to the traditional labor market, as Fast Company notes.
Retaining employees who are valuable to your organization is a never-ending process. What appeals to one employee may not mean anything to another. That's why retaining and hiring employees requires a portfolio of tools and techniques. In a tight labor market, employees have no shortage of enticing options. When there's a war for talent, keeping employees happy and engaged is a sound investment — especially when finding their replacement could take months, or possibly years.