#HR2017: Talent Acquisition Trends for 2017 — Tips to Attract Rock Stars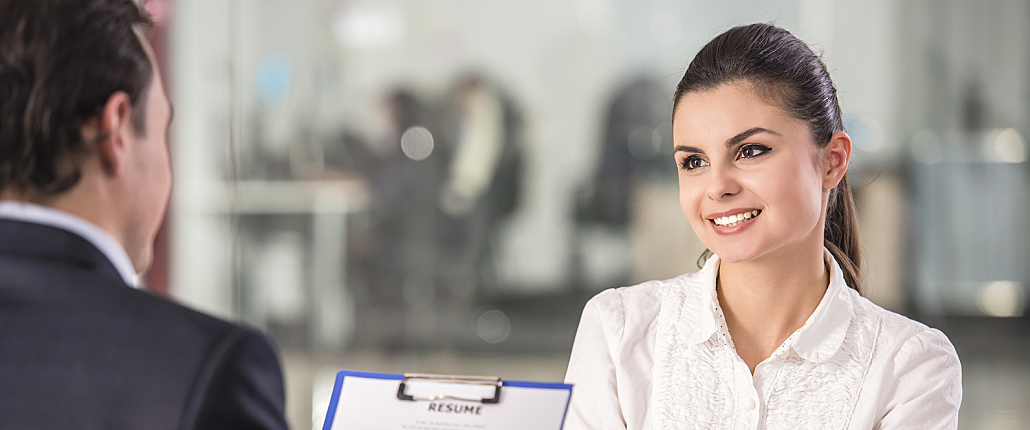 Organizations have always placed substantial value on talent acquisition, but the game has changed considerably over the years. According to LinkedIn, 83 percent of recruiters say that talent is the top priority at their organization and the majority of teams plan to increase hiring volumes over the next year. But how do you ensure you're able to attract top performers in your industry and stay ahead of your competition?
Recognizing and understanding these five talent acquisition trends for 2017 should help your business keep your recruitment efforts on the right track.
1. Forward Thinking
Recruiters should be able to leverage online profile data into usable intelligence and determine likely candidates. But new trends for 2017 go beyond better data analysis. They'll also require HR departments to reach out and contact prospective employees even before a position is available. Waiting until job descriptions or salary ranges are finalized before making overtures of interest can impact success rates, especially if other organizations beat you to the punch. So developing a pipeline of potential candidates and hinting that a position will be available soon makes it possible to improve your chances of overall hiring success. Don't just think about immediate needs in 2017, but instead design recruitment around future corporate requirements.
2. Social Media Optimization
Social media tools such as Twitter and Facebook are on track to become even more influential in the coming year. According to a survey from Glassdoor, three-quarters of respondents "believe that companies whose C-Suite executives and leadership team use social media to communicate about their core mission, brand values and purpose are more trustworthy."
Because of the continued proliferation of social media, it's clear that the recruiter and candidate interaction now goes deeper than simply a job ad and response. Candidates want to believe in the organization and feel valued by potential employers, and this process can often start on social media. The organization should promote its values through social channels, and recruiters should be able to identify up-and-coming social communities that contain new job seekers. By attacking these angles from both sides, recruiters should be able to organically develop prospective relationships, leading to more fruitful interactions once active recruitment begins.
3. The Value of the Individual
Designing an individualized process means candidates feel seen and heard during the hiring process. This is especially important for millennial candidates, who have a more pronounced desire for meaning within their jobs than any previous generation, according to the ADP Research Institute® report, The Evolution of Work: The Changing Nature of the Global Workplace.
Many organizations have adopted a coaching strategy where recruiters mentor candidates before, during and after the hiring process to ensure their values align with that of the business. This also offers a space for prospective hires to voice concerns about the workplace and have these issues addressed. This can result in a personalized experience that helps drive ongoing career growth.
4. Revitalization of Your Online Platform
In 2017, HR leaders may need to spend more on marketing in order to create the best possible brand platform and attract top-tier candidates. While part of this initiative focuses on working closely with talent to improve their onboarding experience, that's only the end result. In order to attract the interest of top performers, recruiters must set the stage with responsive and interactive internal recruiting platforms, which help engage prospective employees and drive up their interest in exploring opportunities.
5. Improve the Candidate Experience
According to Forbes, the new year also brings a new focus on the candidate experience for those who may not receive initial job offers but could at some point down the line. Don't delay on reporting an application status or letting candidates know they didn't get the job. It can help improve their perception of the organization if you communicate honestly and then stay in touch over social media. The next time your organization has a job to advertise, these same job seekers may be the best fit. And thanks to respectful handling their first time around, they'll likely still be interested.
Ready to hire in 2017? Make sure you're prepared to think long-term. The world is changing rapidly and that means your potential employees are expecting new and different things from the recruiting process at a rapidly accelerating pace. Knowing these talent acquisition trends for 2017 should help you set the stage to attract rock star candidates this year and beyond.
Want to learn more about 2017's HR trends? See below for the other articles in our #HR2017 series:

#HR2017: What We Learned About Benefit Policies in 2016
#HR2017: Can't Miss Info About the FMLA
#HR2017: Don't Be Fooled By the Cost of the ACA This Year
#HR2017: What Last Year Taught Us About the ACA
#HR2017: Top Innovation Trends Coming This Year
#HR2017: Help Your Employees Achieve Their Health and Wellness Resolutions
#HR2017: What's on the Horizon for Workplace Flexibility in the Coming Year?
#HR2017: Job Growth Patterns from 2016 Inform 2017's Outlook