The Time-Saving Small Business Payroll Guide
Love running your small business but find yourself spending more time on payroll than on meaningful work? That's where our handy guidebook, Smart Small Business Payroll, comes in. Complete with easy-to-follow tips and stats, you'll learn about high-stakes payroll pitfalls and preventable compliance risks—and what you can do to take back your precious time. You're just one click away from getting back to the work that matters.
Thank You!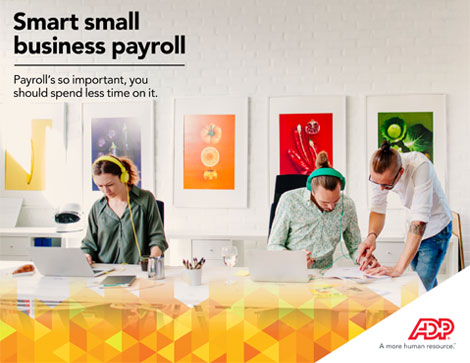 The Smart Small Business Payroll guidebook is yours.
Have questions about your small business?
An ADP small business expert is standing by to help give you the guidance you need.
Call 855-705-5553 or visit ADP.com.