The Ultimate Payroll Outsourcing Guide
Feel like payroll is taking up more and more of your valuable time? There's a reason: payroll-related tasks can cost growing businesses up to six weeks of productivity. The good news? Outsourcing can be a great way to save you time, money, and other resources. Inside the 5 Reasons Outsourcing Is Smart guidebook, you'll find the essential information you need to decide if outsourcing payroll is right for you. In one download, you'll learn how to spend less time on payroll and more time on your business.
Thank You!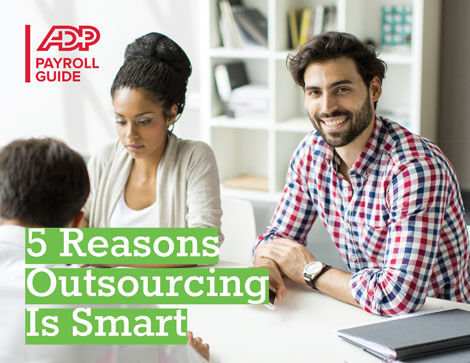 The 5 Reasons Outsourcing is Smart guidebook is yours.
Have questions about your small business?
An ADP small business expert is standing by to help give you the guidance you need.
Call 855-705-5553 or visit ADP.com.