The Complete Payroll Solution Comparison Guide
Think all payroll options are the same? Think again. From manual to software or outsourcing, there are lots of ways to handle payroll, and not all of them will be right for you. Not sure which one's best? Look no further than our handy guidebook, Not All Payroll Solutions Are Created Equal. Inside, you'll find easy comparison charts and smart tips to help you understand all of your options and the pros and cons of each. You're just one click away from finding the right payroll solution for your small business.
Thank You!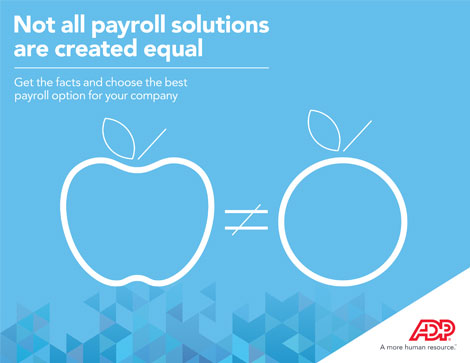 The Not All Payroll Solutions are Created Equal guidebook is yours.
Have questions about your small business?
An ADP small business expert is standing by to help give you the guidance you need.
Call 855-705-5553 or visit ADP.com.