The Strategic HR Guide to Bridging the Skills Gap
Having trouble finding the right talent? You're not alone—but deploying an effective HR strategy is more complicated than it may seem. Today's workforce is impacted by constant economic, technological, and social changes more than ever—meaning short-term quick fixes simply aren't enough to solve a long-term evolution. Enter our handy guidebook, Strategic Drift: How HR Plans for Change. Inside, you'll find helpful charts and statistics—and a closer look at what's shaping modern workplace issues, such as the skills gap. Future-ready HR strategies are just one download away.
Thank You!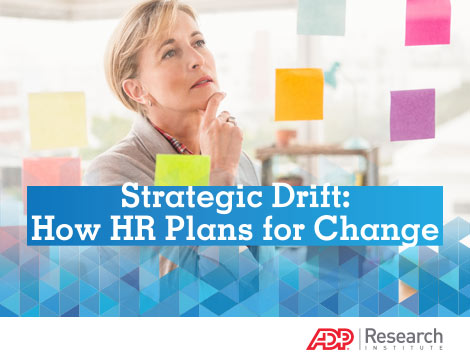 The Strategic Drift: How HR Plans for Change guidebook is yours.
Have questions about your midsized business?
An ADP midsized business expert is standing by to help give you the guidance you need.
Call 800-CALL-ADP or visit ADP.com.