Best-of-Breed vs. All-in-One HR: What's the Best HR Software for Your Business?
You've decided that in-house HR is no longer worth the time, risk, or complexity. Now comes the hard part: choosing between a best-of-breed approach or a unified HR suite. Not sure which option is best for your midsized business? Enter our What's the Best HR Solution for Your Business? guidebook. Inside, you'll find an easy-to-follow, step-by-step guide that will help you evaluate both options, compare the pros and cons of each, and better understand whether best in class or all in one is right for you. You're just one download away from finding the right HR solution for your business.
Thank You!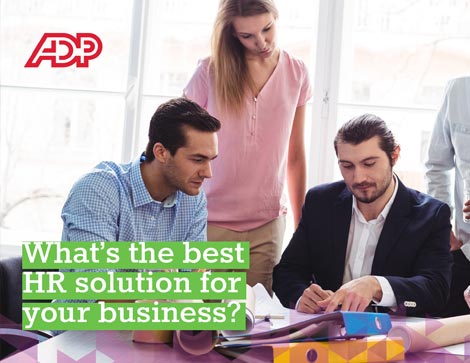 The What's the Best HR Solutions for Your Business? guidebook is yours.
Have questions about your midsized business?
An ADP midsized business expert is standing by to help give you the guidance you need.
Call 800-CALL-ADP or visit ADP.com.