Free payroll processing for 3 months,
and free W-2s!*
Start Quote
We'll run your payroll, file payroll taxes, and give you around-the-clock support for all your questions.
But hurry! This limited time offer expires on July 31.
See the terms and conditions*
Minimize stress with simple payroll software and expert support that helps you: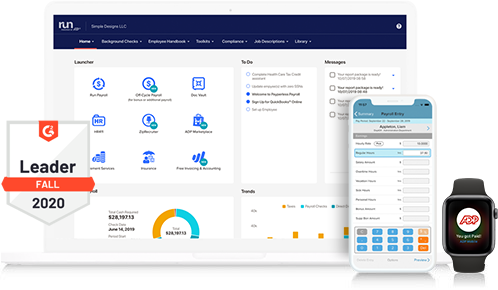 Process payroll faster and easier
Calculate and file payroll taxes
Get around-the-clock support from payroll experts
See more about what makes ADP unique.

Experience the ADP® difference.
We aren't like other payroll providers. When you work with us you get:

Simplicity
Run payroll in just a few easy steps.

Flexibility
Pay your people by check, direct deposit, or paycard.

Local knowledge
Guidance on local rules and regulations that may impact your payroll.

Expertise
Rely on our 60+ years of payroll experience.

24/7 service*
Payroll experts available when you need them.

Mobile accessibility
Run payroll anywhere there's internet access.
Ready to learn more? Start Quote

Learn about our current offer.

All kinds of businesses choose ADP.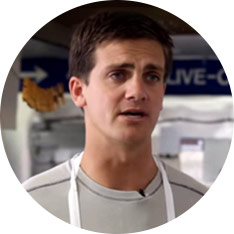 Save valuable time
"Running payroll for a small business is a headache. For me to have switched over to ADP, it's saved…hours and hours every week. It could come out to days a month!"
Chris Bredesen
Owner, The Rockefeller and Captain Kidds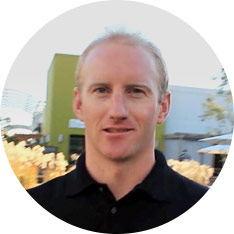 Pay employees promptly
"With [another payroll processor], our employees weren't getting paid on the day that payroll was due. When we moved back to ADP, it was beyond easy. The transition was great. It was flawless."
Brandon McKennon
Co-Founder/Partner, BreezeIT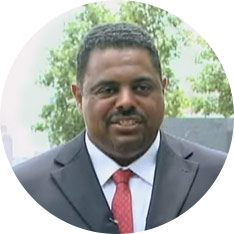 Accurate from the start
"As a small business, we operate in 5 or 6 different states…so there are a lot of requirements for filing taxes in each one. ADP does an excellent job of helping us maintain that."
Kevin Jennings
President & CEO, Millennium Corp.

See what else we provide.

Start with payroll, and add on services as you need them.

Time + Attendance
Track employees'
time easily

HR
Manage your
employees better

Insurance
Protect your business through our licensed affiliate**