Infographic - The Impact of the ACA on Employer-Sponsored Health Coverage
Key provisions of the Affordable Care Act took effect between 2013 and 2015. This time interval provides an initial opportunity to observe potential ACA impacts to cost and participation rates for group health benefits. How have employers responded to the ACA legislation?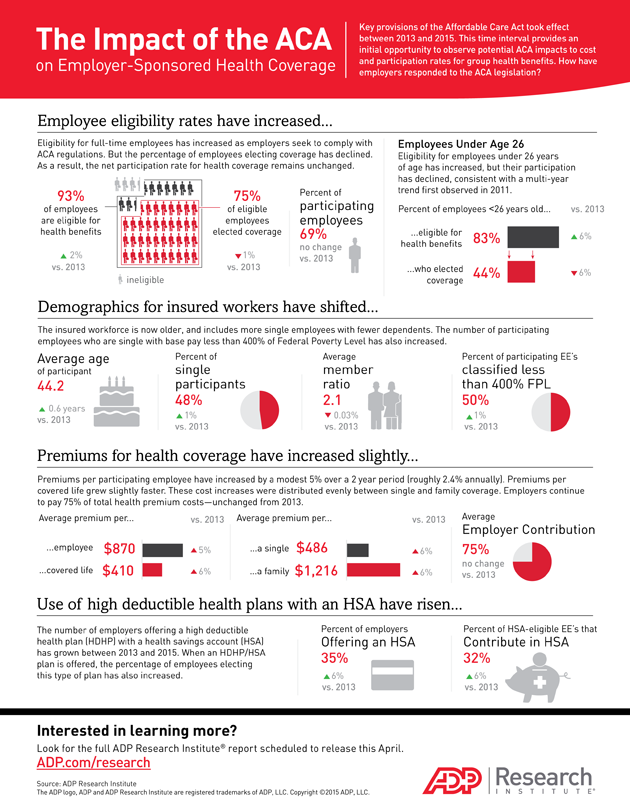 Download a PDF version of this infographic here.
Tags: Benefits Administration