We are pleased to announce the addition of Marcus Buckingham to the ADPRI leadership team!
Beginning thirty years ago with the Gallup Organization, Marcus has dedicated his career to the measurement of the uncountable aspects of real people, doing real work. Conducting psychometrics-based research, Marcus provides actionable insights into the topics that matter to your organization— talent, employee engagement, knowledge-worker performance, and leader effectiveness, just to name a few. 
Marcus has written about his research in a series of books and articles. You can access his latest research findings and insights in his most recent book, "Nine Lies About Work", from Harvard Business Publishing; his latest article, "The Feedback Fallacy", the cover story of the March/April 2019 issue of Harvard Business Review; and in the May/June 2019 issue of The Harvard Business Review Big Idea, a two-month online partnership highlighting the results of the ADP Research Institute's global study of engagement. Interested in the underpinning research of Marcus's latest findings? Read the white papers featured below.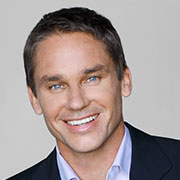 Marcus Buckingham
Head of ADPRI People and Performance